Discussion Starter
·
#1
·
So I finally got around to buying & installing my suspension upgrade this past weekend, and all I can say is.. Why the hell didn't I do this since the beginning?? :ranting: . Wow, what a dramatic difference in looks & handling. There were other problems I've had with the Xb2(gearbox :thumbdown: ) but by far, the rear fender gap & the horrid body roll were my # 1 concerns. I've been researching suspension upgrades for the Xb2 for about 6 months & went back & forth for the setup I wanted. Finally, last week I pulled the trigger & bought all my parts & installed them myself(first time doing anything like this
. I have to say doing your install is hard & tedious for a noob, but it is damn rewarding in the end knowing you accomplished something most people are afraid to do & that you didn't have to pay somebody to do a half arse job to do it for you. So here is my setup.
1. Tein h-tech
2. Hotchkis sway bar kit
3. Tanabe strut bar
Install took about, brace for it.... 6 hrs. This mostly attributes to me doing this for the first time/by myself, but also because most of the big bolts feels like they were welded on. I would suggest anyone to have a very powerful impact wrench, and if that fails, witch it will on the knuckle bolts, have a wrench & breaker bar handy. Cowl cover removal made my life a lot easier so I recommend it.
After about a day of driving 50/50 freeway/city, I must say I enjoy driving this car 10 fold. The handling is the first thing I noticed. I can actually make a sharp turn w/o bracing myself like I did before the swaybar/ strut bar. It keeps the car soo level during turns, and I would say about 95% of the old body roll is gone :clapping: . Unfortunately the other noticeable difference is the mild rubbing I get in the front when I go over medium bumps( I have 20"s). It is not horrid, but if it does I just might roll my fenders. But the springs ride beautifully, way better than the stock springs, stiffer during the corners & smooth over the straights, a perfect combo due to the progressive spring rate.
Now some pics.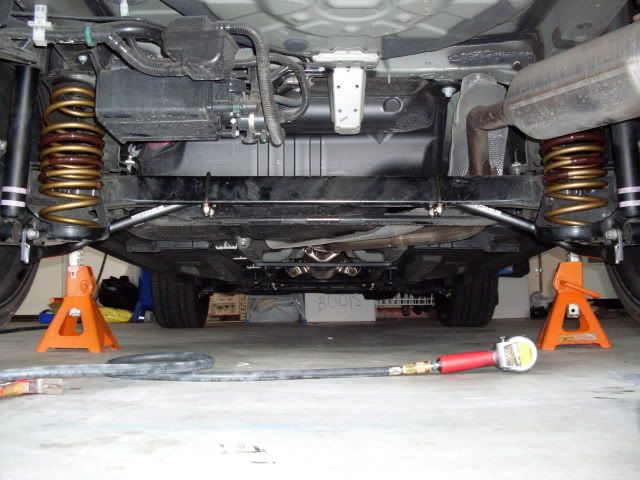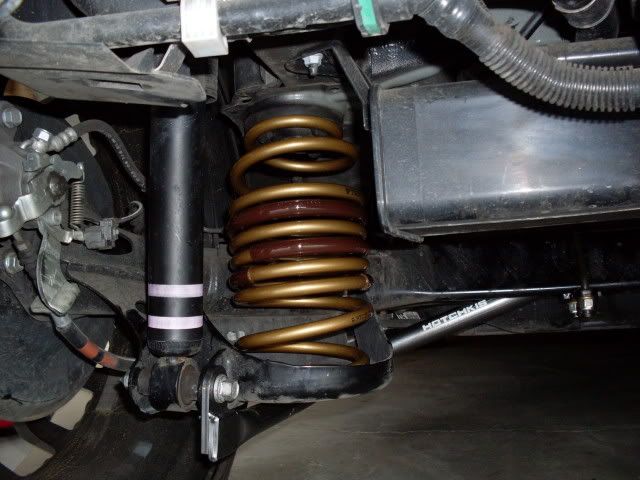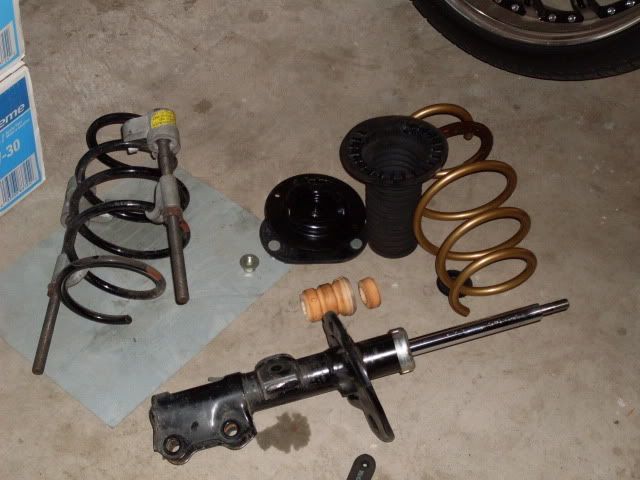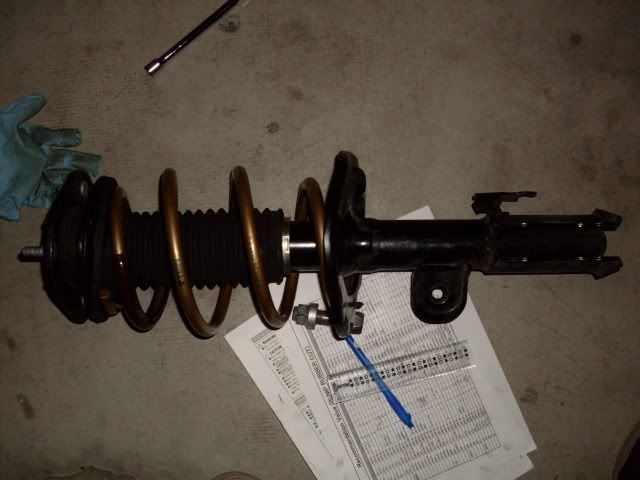 Don't mind the filthfy engine bay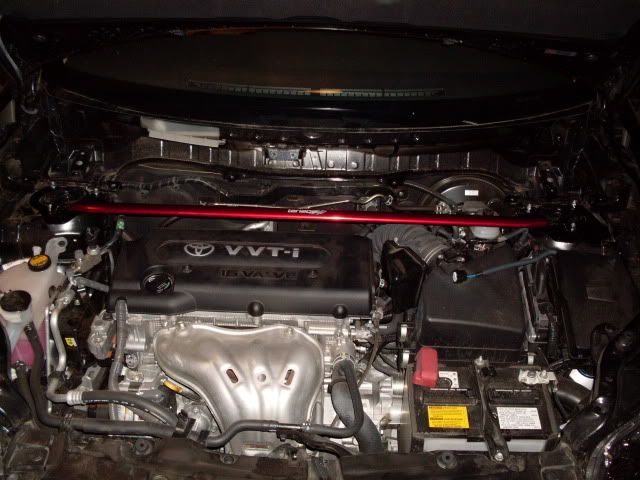 Before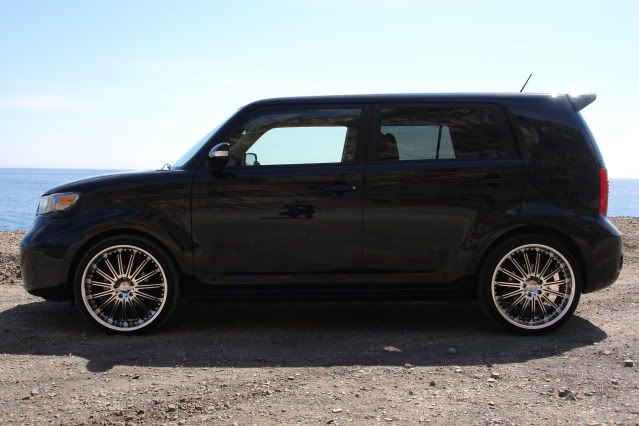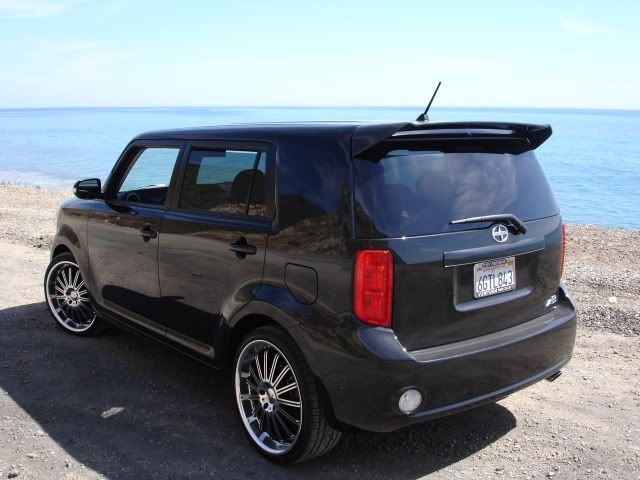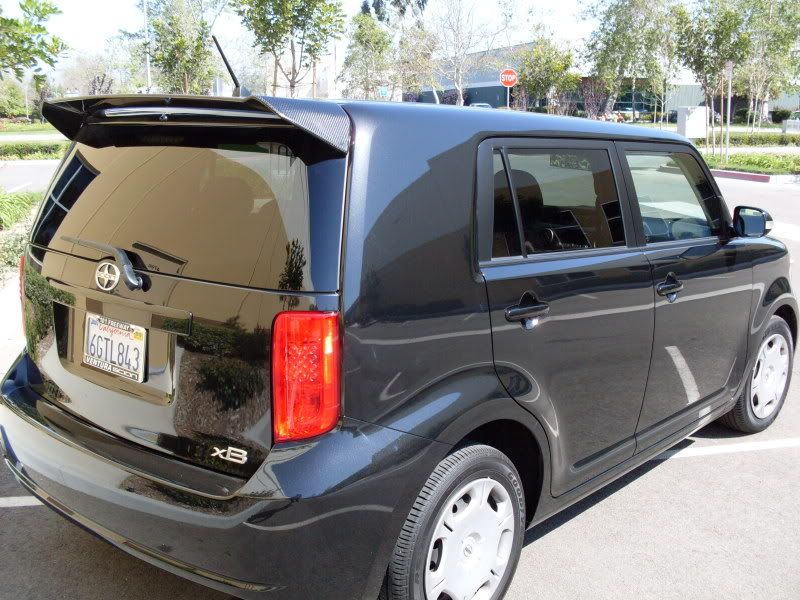 After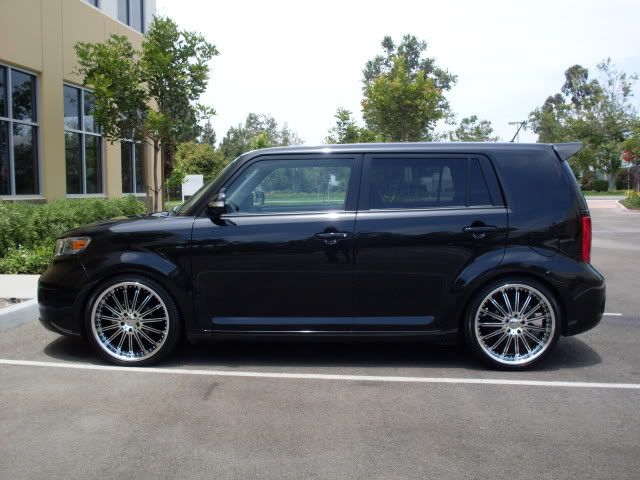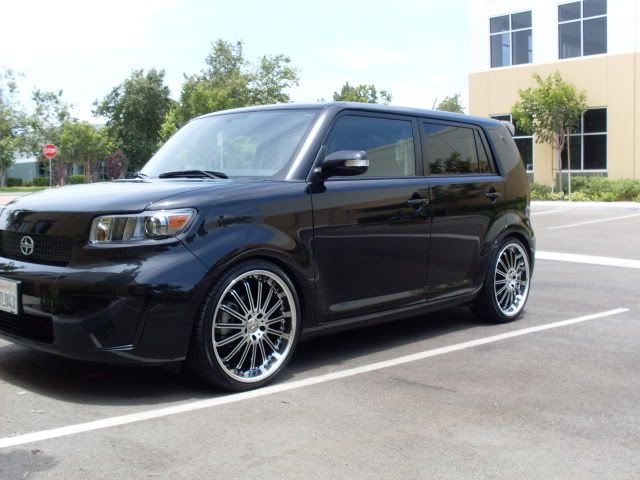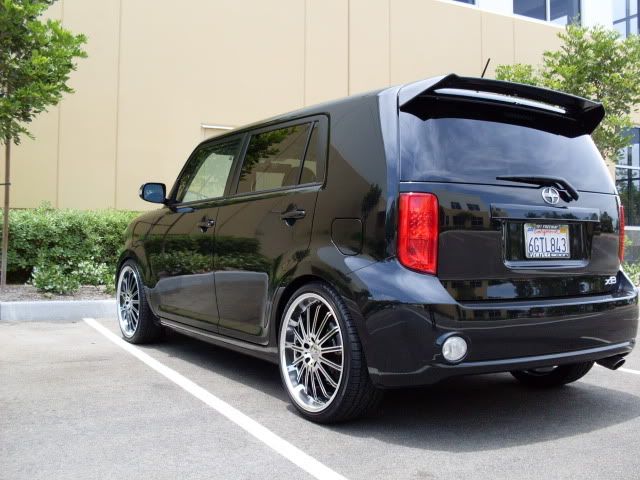 Front( does rub a little over medium sized bumps)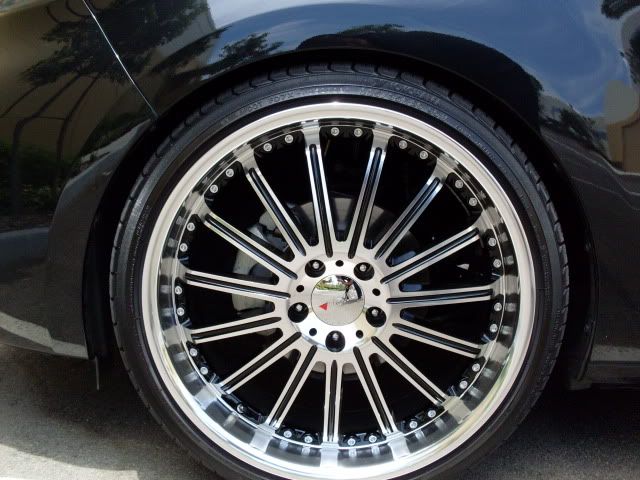 Rear(I really hope it it settles down a bit more)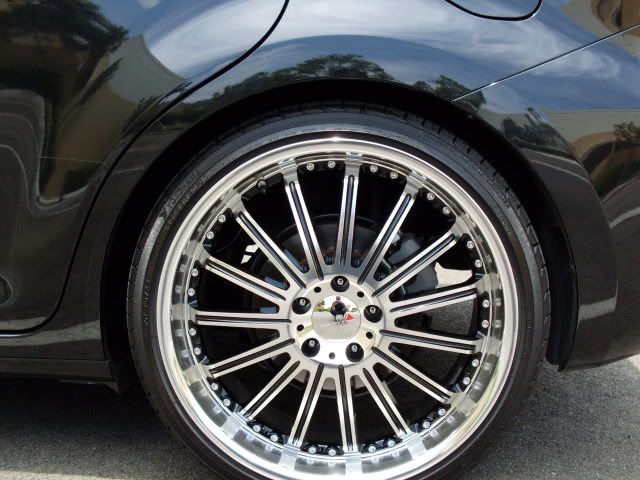 I will be posting the height specs at the Tein h-tech thread in about 300 miles & yes I will do the alignment then.