5zero4 Build Thread
So I got my 2012 XB in December last year.
I got the dealer to add the TRD lowering springs and 18" TSW Nurburgring wheels so I could add it to the financing.
How it stood the day I got it.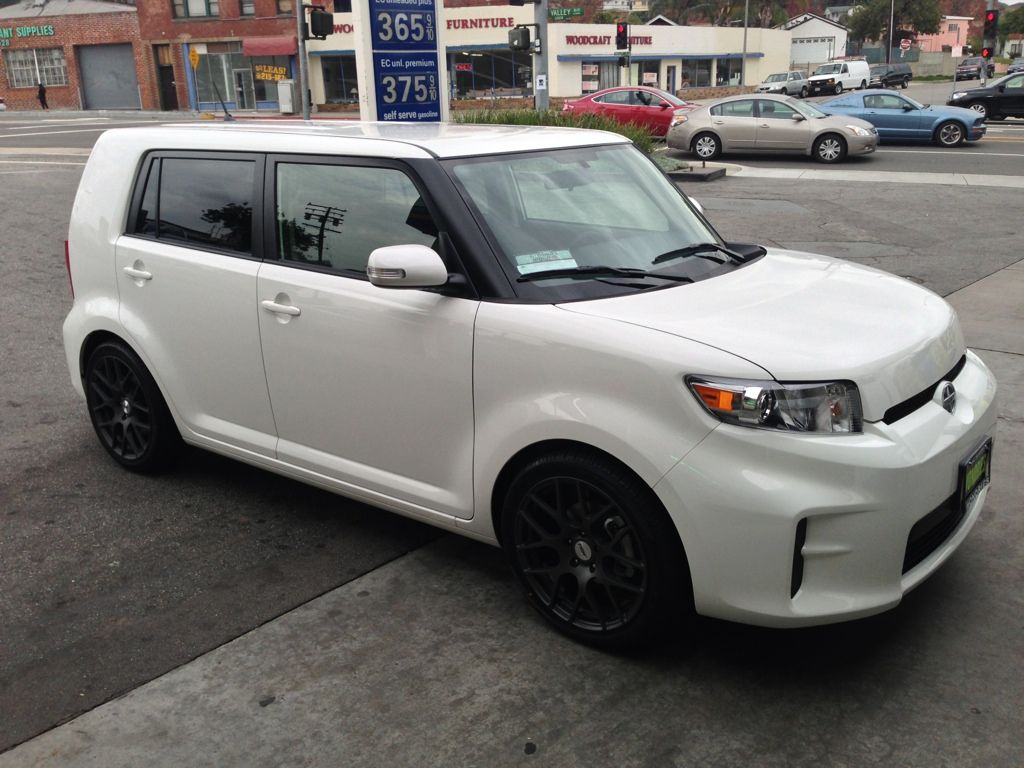 Thought I would wrap the mirror caps red and added some kangaroo decals (I'm Australian).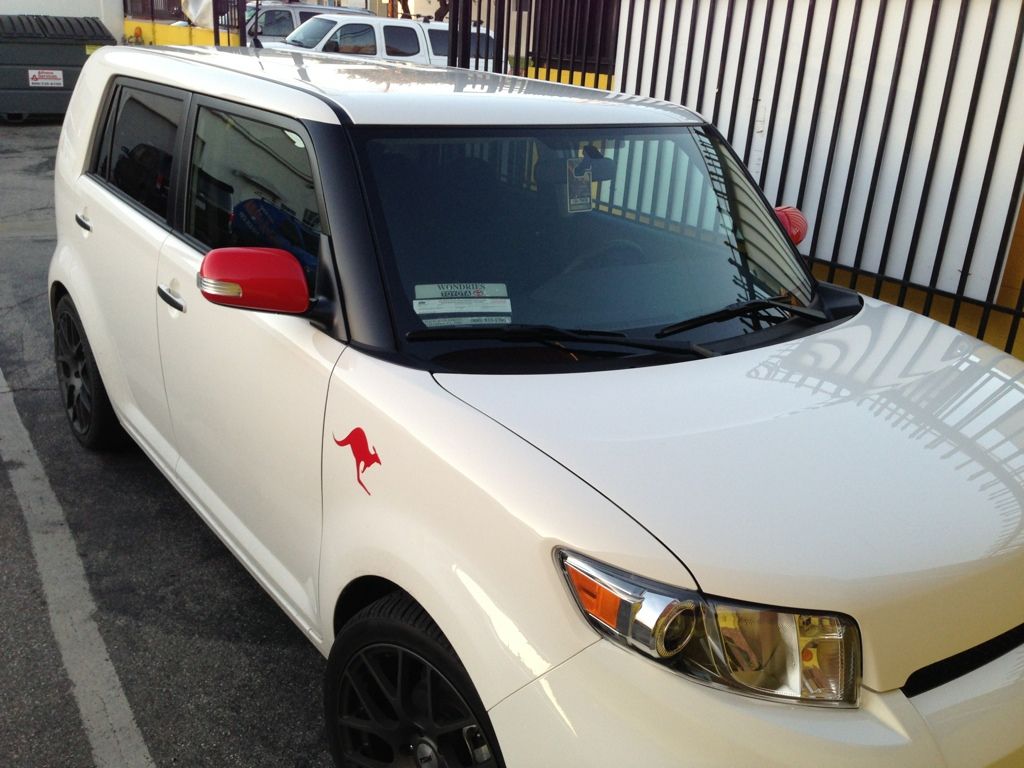 Thought I should put my business logos on the side too.
Added some LED DRL's up front.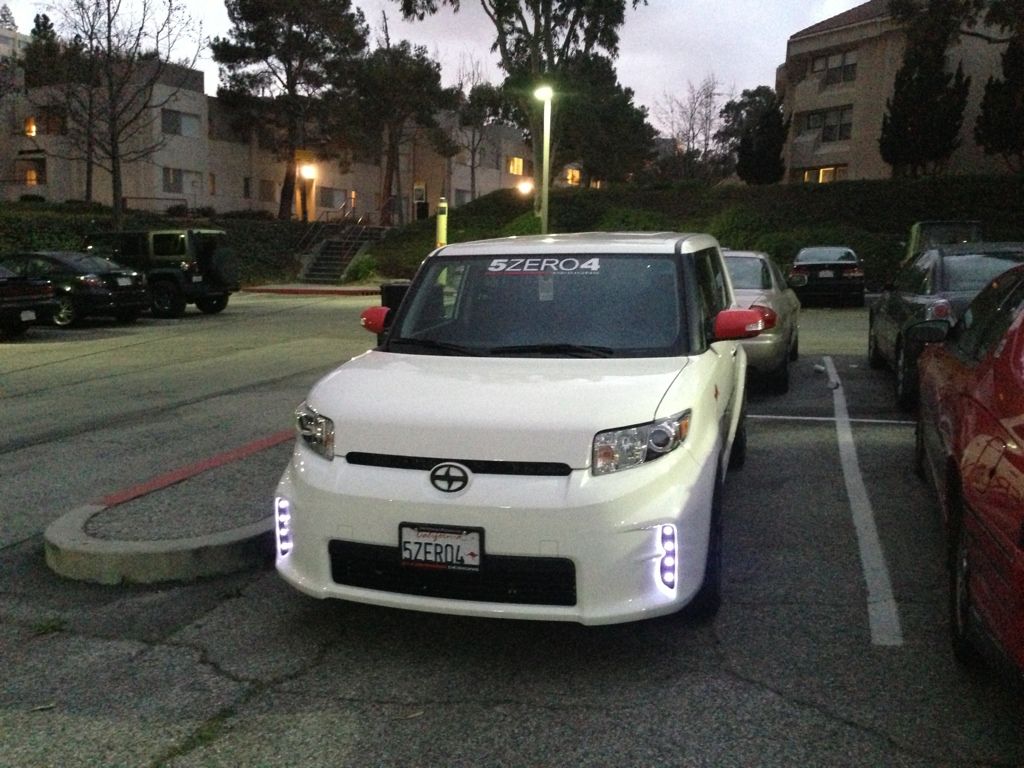 Made a rear bumper protector that actually protects the top of the bumper and blacked out my badges with plastidip. I also plastidipped the rear cargo area panels so they dont scratch so easy. Then I installed my ebay wing and smoked my tail lights.
Made some armrest pads for the doors.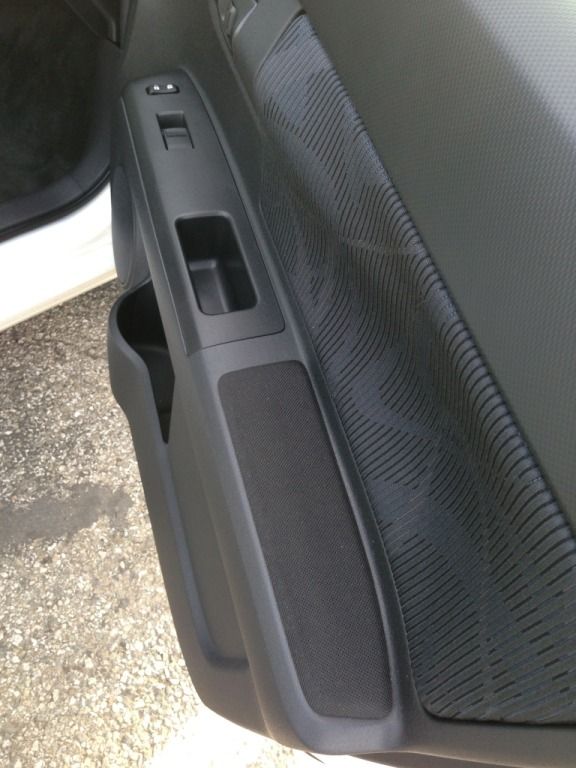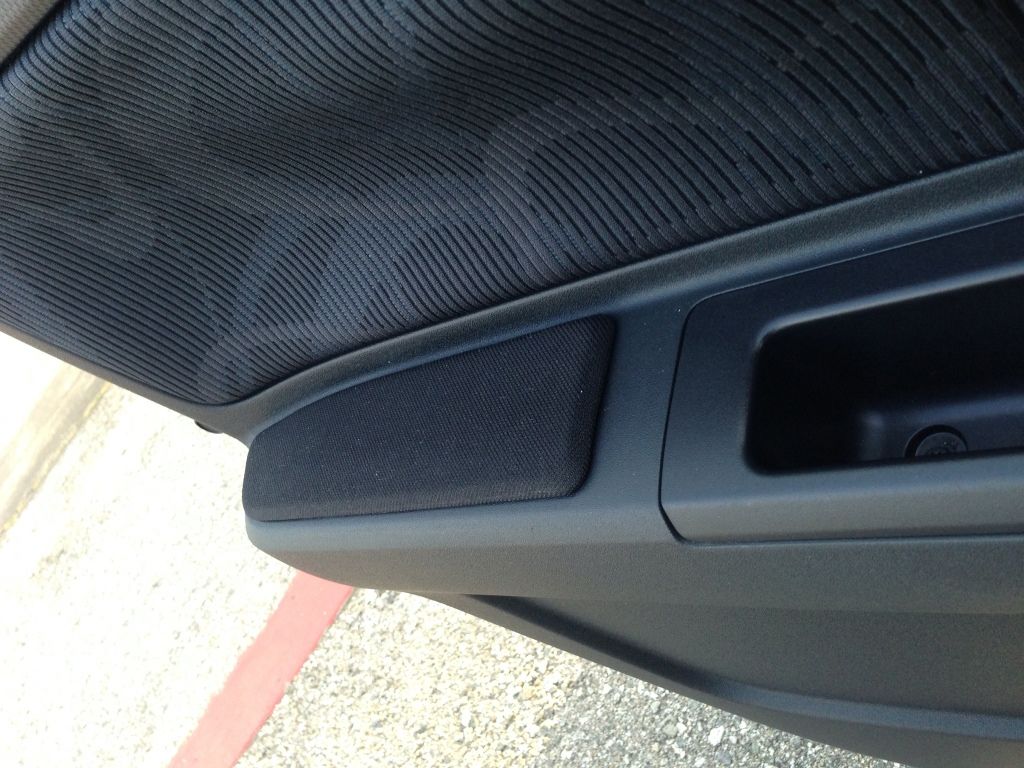 Got a TRD badge for the rear from ebay... not the best quality, but for $10 it will do.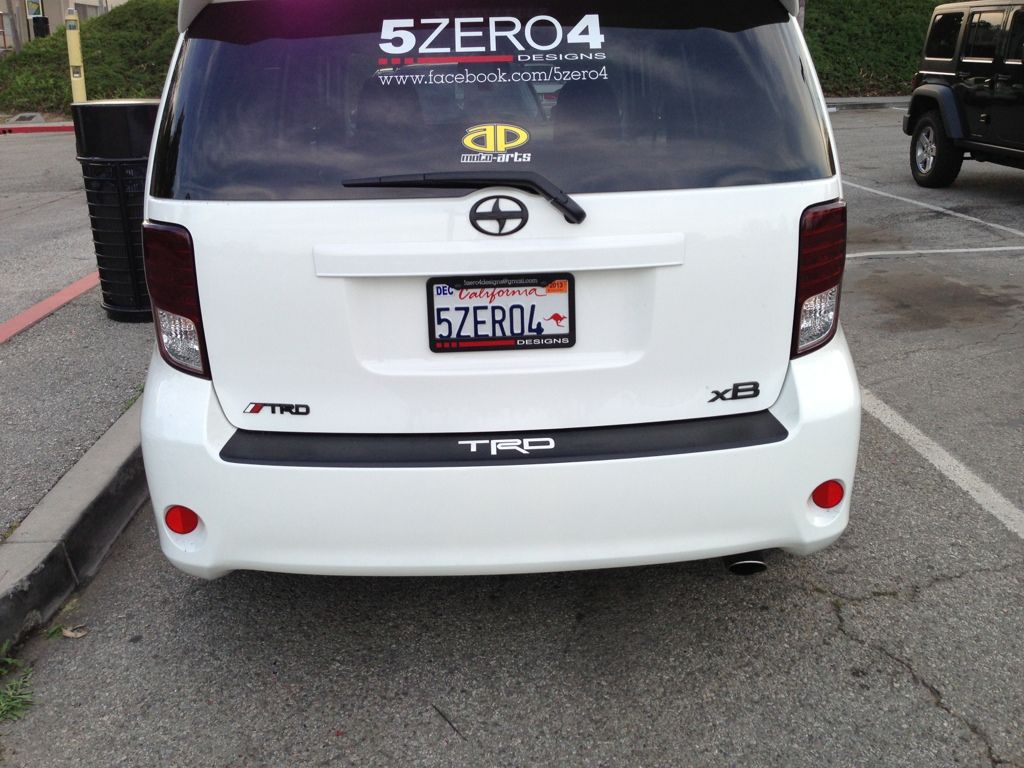 Oh, and I got this sweet crack the other day. Son of a ***** means I'll have to get a new windshield with my side skirt money!!! And with only 6000 miles on it. Never had a crack like this from such a small stone chip.