Discussion Starter
·
#1
·
Has anyone installed the so called 'back-up sensor' ?
I have several experiences that hits the pole or wall when I backed up with my old car before.
So I'm thinking getting a back-up sensor for my xb but um...not like regular car, we have only ONE back-up light(which I love about Xb designing
)!
It matters (I think. I'm not sure thou) to installation. I was reading some installation guide and every guide was saying how to connect sendor to TWO back-up lights.
Instead of drilling rear bumper and stick ultrasonic sensors in, I'm thinking something like this one below which I don't need to drill my rear bumper.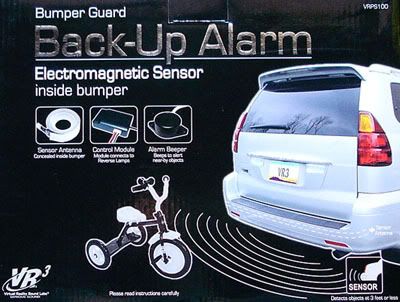 So, Has anyone installed?
Any recommendations and advices will be appreciated.
Benny