Discussion Starter
·
#1
·
umm I didn't know where to put this topic because it's not a DIY, it's not performace stuff, and it's not exterior anything! haha
so yeah....
I already had the horn!!! Just got myself a horn button and that' it. Did all the wiring (the button came with instructions). and that was it.
here's a pic of the horns.....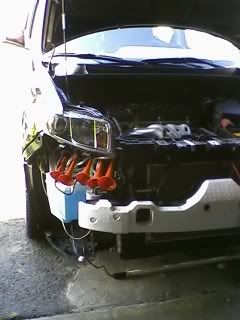 sorry for the crappy pics, I used my phone.
I put the button in a real nice spot!! (also because the wires couldn't reach anymore) RIght above the dead pedal foot rest thing.
You can see my neon in use!! :lol: