Discussion Starter
·
#1
·
Hi everyone! Since I've got coilovers, I have no need for my Hotchkis springs. They're great springs and in my instance, were lower than the DF210's.
The fronts are BRAND NEW FROM HOTCHKIS. My fronts cracked vertically towards the bottom of the spring. I called Hotchkis and they sent me out a new pair. Great people and great customer service. The rears are used and the finish is pretty awful. They could be blasted and powdercoated if desired. I can do this, but it will cost a bit extra and take about 2 weeks longer plus shipping time.
Pics...
Rear: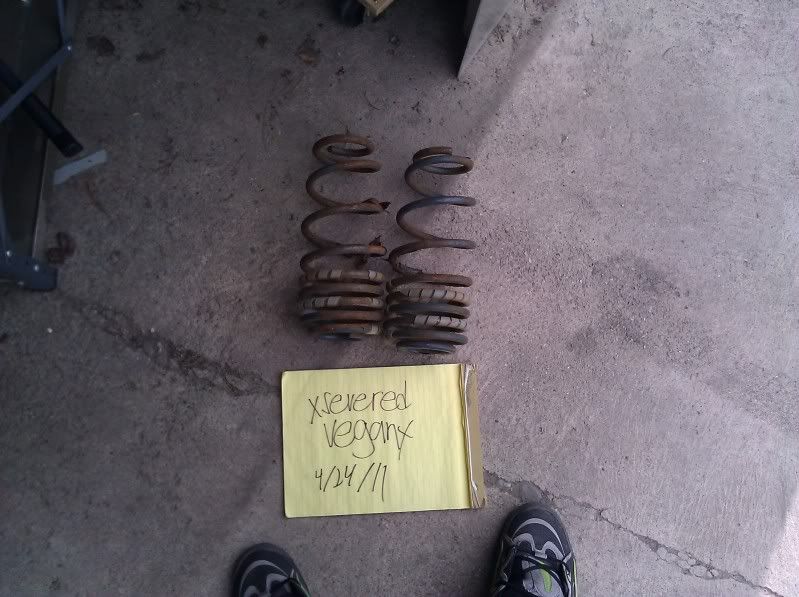 Fronts: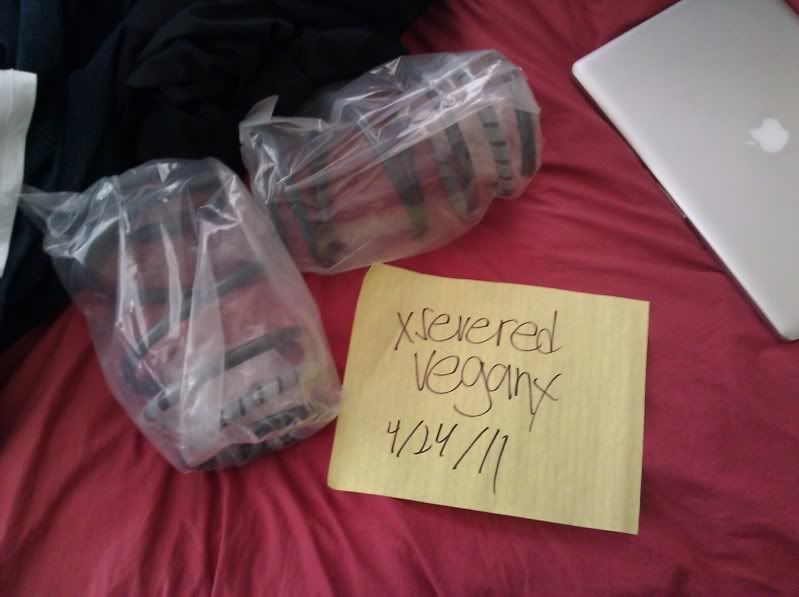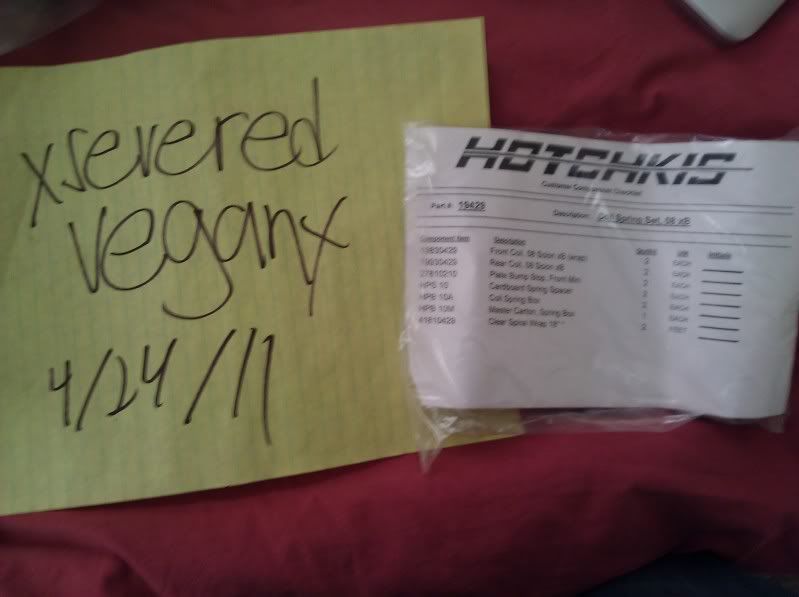 Asking price is $180obo shipped to you. Best way to get in touch is via PM. Not really looking for an trades, but if you feel I may be interested, post it up.
Local install is available for a marginal fee.