today finally.
Aloha everybody,
This is pretty much gonna wrap it up as far as chromed piece's for the outside. I have a few more stuff i going do exterior wise including a one off front grill nobody has done on one of these XB's yet..........as far as I know. I'm not gonna explain what i plan to do in case it doesnt turn out the way I'm planning on.
soon I'm gonna begin the interior changes.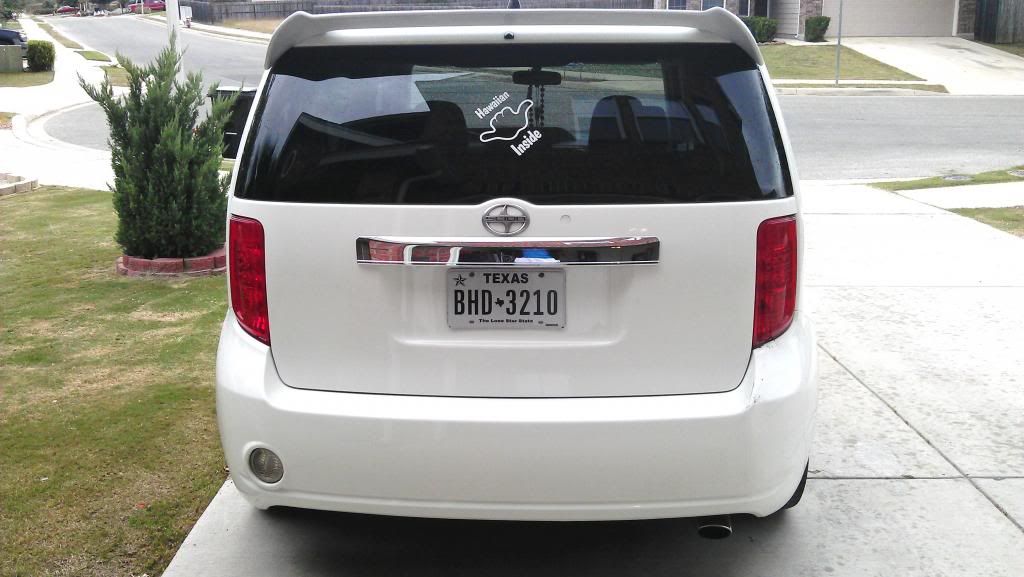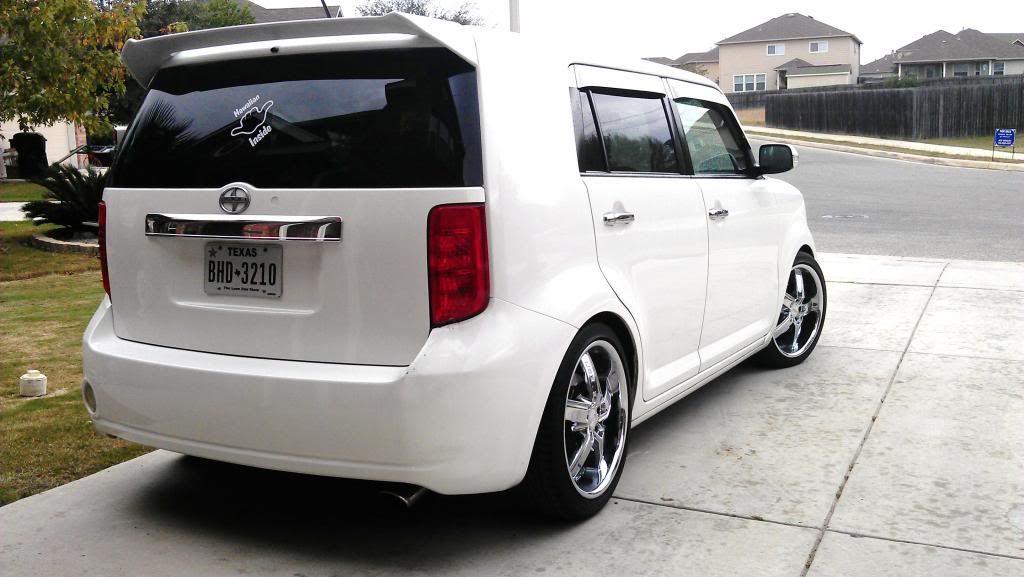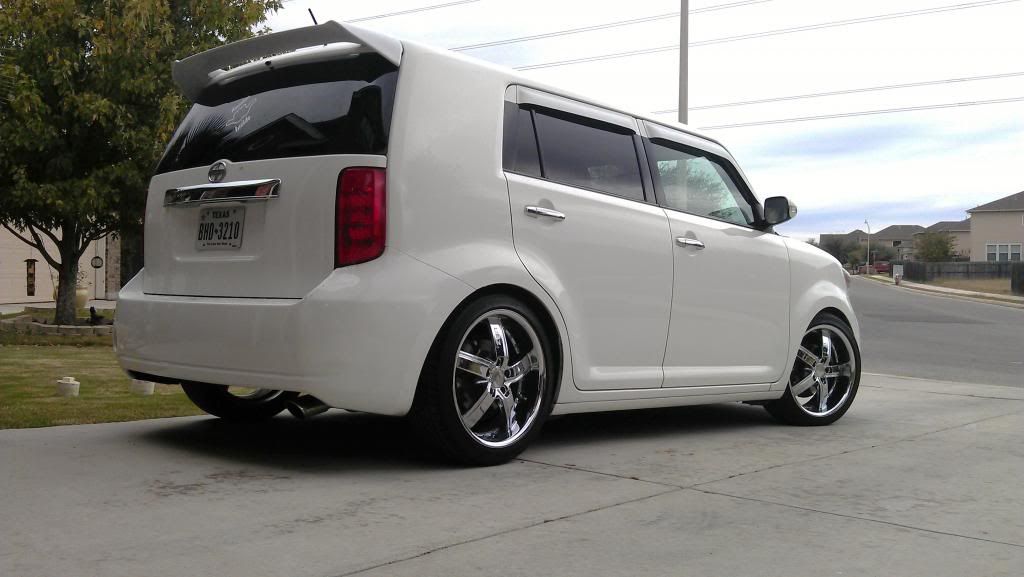 On another note, anybody on here live in oregon?
These has been a story involving myself and an retired soldier (my neighbor) and also another Soldier who is currently still active.
Anyway, its a very long story..
I'm copying and pasting the whole story, so kick back and enjoy!!
I have a neighbor who lives 3 house down, he used to be support for the special op's team back in 2006 in Afghanistan. There was a fire fight between the Taliban and my neighbors squad one day and after the fighting stopped, the company searched the Dead Taliban solders to make sure everything was safe and that there wasn't any un exploded bombs and other stuff on the body's.
My neighbor found a class ring from a School He thought might have been in Hawaii, the name of the school was "Aloha High School".
Many years later, a couple of weeks ago, he was going to put some things he had inside the safety deposit box in the bank and discovered the ring. Remembering that I was born and raised in Hawaii and that I just got back from vacation there, He told me the story and gave me the ring to see if I can find out the owner or his family.
I searched on line not recognizing any High School in Hawaii or at least on O'ahu named Aloha High School, I did some researching thinking maybe the school was on another island and maybe it was one real small school and maybe that's why I never heard of it. *
After searching I couldn't find any school in Hawaii named Aloha high school, then I decided to take out the Hawaii part in the Google search and then behold........the school popped up, but the location stunned me. The bugga is in Oregon... Aloha, Oregon!! Yep that's right, get one town called Aloha, and one high school in Oregon called Aloha High School!!!!
After thinking about this for a while, I thought why not contact the local News affiliate there and maybe they can help me locate the owner or his family if he was no longer with us. * I called the local Oregon newscaster from TV station KPTV a couple night's later and spoke to a person named Jared, (the news reporter) my story, he was really interested in the story. * He took all my info and I sent him a picture of the ring. It even has one Ali'i warrior on it believe it or not!!! The ring said Class of 1990, and had some initials inside which read BJB. After I gave him the info on da ring, he contacted me later that same night and said he will call me as soon as he finds out something about this ring.
So the next day, I get one call from Jared and he said he found out who the ring belongs to, and that he is still alive and still in active duty. He is stationed in Virginia and is a lieutenant in the Army!! *:rockon: I'm not gonna release his name right now.
So after that, he called back and said they found his parents and that they still live in Aloha Oregon! and that they are going to interview them as well as myself, my neighbor and of course the owner of the ring! Jared also said that CNN, NBC, CBS and The today show and others are interested in this story.
So we completed our interview last week via Skype but the quality didn't come out very good, so they plan on coming out to Texas to redo the interview and once all interviews are pau and the whole story is put together, it'll be edited and put together, We plan on meeting the family in person so we can personally give him his ring back to its rightful owner.
I'll keep you (who ever is interested) informed on what happens next.
the blessing of the class ring ceramony.
Video link
The story will air on Wed Nov 14th (Tonight) evening on KPTV Oregon.
So if any of my friends who are following this story, this is when it will air and how you can catch it.
From what I understand, once this story airs, The main Fox Station in New York will pick it up, and air it nationally.* *If anything changes I will let all of you know ok.
If you like catch up on what this story is about, just look up my past post and you will find it
So anywayz, here is a copy of the email that the KPTV Fox news producer Chris Passon sent to me today.
"Hi Ken & Kalani,
I just wanted to let you know that the ring story featuring you both is scheduled to air on our 10 O'clock newscast this coming Wednesday, November 14th. It should air at around 10:30pm if all goes according to plan. Here is a link to our website, where you can watch a livestream of the newscast that night or you can search for video of the story after it airs. If Ken has any pictures of himself in uniform or in Afghanistan, it would be great to have access to them, so we can edit them into the story here. Just reply to this e-mail with them whenever you get a chance. Thanks again to both of you for all of your help and patience through the production process!! I hope you enjoy the finished story.
Chris
Portland, OR News, Weather, Traffic, Sports | Oregon - KPTV - FOX 12
The livestream option should appear prominently on the homepage when we are in the newscast.