Discussion Starter
·
#1
·
I was looking up info on something else, and this British pair built by the Rootes Group in the late-1950s/60s got my attention.
http://www.philseed.com/hmhusky.html
http://en.wikipedia.org/wiki/Hillman_Husky
Besides the obvious "compact wagon"/van similarities, one feature stood out: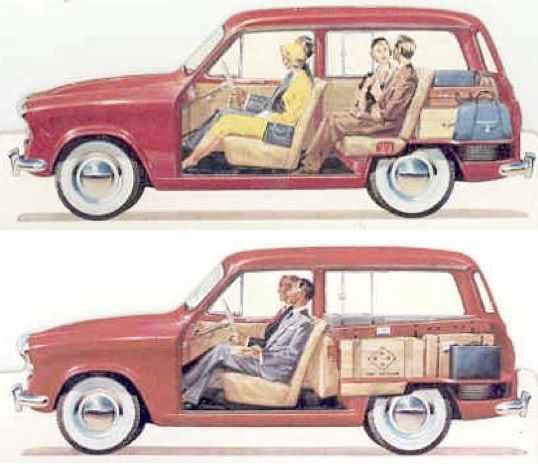 (Taken from Husky brochure and images combined by me)
Looks a bit like the way our seats work, plus the size and capacity is similar.  Ours is a bit longer overall, thanks to 21st century safety standards, but not as much as one would think.
I just found that interesting.  Those who are making "retro" xB2s now have a great "basis" for ideas.  There are a number of detail similarities.