Discussion Starter
·
#1
·
Attention
NewScionxB
Members:
www.FastScions.com
is offering great deals on the
Hotchkis Sway Bars
for the Scion xB 2008 - 2010 (xB2).
The Hotchkis Sway Bars come as a complete set (Front & Rear) and virtually eliminates the common body roll on the xB2.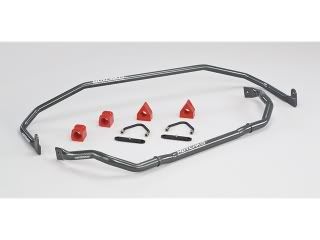 www.fastscions.com/scion-xb2-hotchkis-sway-bars-front-rear-22429-2008-2009.aspx

Hotchkis Front & Sway Bars
Fits Scion xB 2008 - 2010
Part Number:
22429
Designed and manufactured by Hotchkis Sport Suspension specifically for the new 2008 redesigned Scion xB. Our street Sway Bar package features massive 32mm tubular front and 25mm rear sway bars for enthusiasts looking for a distinct, balanced handling advantage. Unique Hotchkis Polyurethane bushings and heavy duty bushing brackets are also included along with zerk fittings for easy lubrication. The new Scion xb; while tremendous fun in stock form, just got even more exciting with the addition of Hotchkis Sport Sway Bars.
The Body Roll on the Factory Scion xB 2008 + Suspension is significant. By upgrading to the Hotchkis Front & Rear Sway Bars for your Scion xB2, the body roll is virtually eliminated!! The lateral handling capabilities with the Hotchkis Sway Bars Set for your Scion xB 2008 + are unbelievable!!
Eliminate your pesky body roll and significantly improve steering response with a Hotchkis Sway Bar Set for your Scion xB2 today!!
Features:
Lightweight, durable 32 MM (1 1/4") tubular steel front sway bar. Fifty percent stiffer than the stock xB front sway bar.
Lightweight and durable 25MM (1") tubular steel rear sway bar.
Includes unique Hotchkis polyurethane bushings, heavy duty triangle brackets and special hardware.
Welded on centering rings
Gloss anthracite powder coat finish.
Benefits:
Dramatically improves cornering potential due to increased front/rear roll stiffness
Offers distinct handling advantage over just stock front sway bar set up
Balanced front and rear sway bars allow xB to handle exceptionally well. Our unique front sway bar offers excellent chassis repose and quicker directional changes
Comfortable sport ride quality
Easy to install and thoroughly tested for the utmost in durability and performance.
PM us for any questions or inquiries . .