Discussion Starter
·
#1
·
So I'm trying to wire a pre-wired LED that has a black/red cable: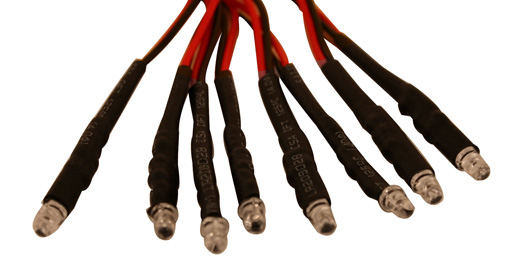 To this switch:
and put the switch here at this location:
1.) How do I get to the Cigarette lighter?
2.) I also want to know what my wiring situation would be.
I'm no expert on electronic, but usually this kind of switch is completing the circuit between the middle connector and the connector on either side. For example the three connectors on the switch are labeled as 1, 2, 3 from top to bottom:

1
2
3

Either 1 & 2 connected, or 2 & 3 connected, depends on your switch position. (usually the switch position is reversed, means when switch pointing down connect 1 & 2, and when pointing up connect 2 & 3)

Unless there is a LED on the switch itself, I highly doubt that there is any situation which you need to connect both power and ground to the switch. It is because that will means in one of the switch position, the power will go directly to the ground without any load (thing that actually use power)... Basically that's what we called "short circuit" and probably will cause some damage.

For your case, I think the connection should be something like this:
Cigarette Power -> either #1 or #3 on switch (depends on which direction you choose for switching on the LED).
Red LED wire -> #2 on the switch.
Black LED wire -> ground.
Again, I'm no expert on this, if someone think it is wrong please post a correction.
3.) What color wires am I looking for on the Cigarette lighter? Does anybody have a picture? Gound color is? Power color is?
4.) Also, does anyone know how to take off the HVAC controls? That way I can get to the transmission shifter center console. Then maybe I can get to the cigarette lighter.
5.) One more question, is it possible to route a wire from transmission shifter center console to the glove compartment WITHOUT drilling any holes?