As I said, I just installed a Bazooka VSE-SCI-145L-07 subwoofer that's designed specifically for our cars. It form fits deep into the right rear corner with an aprox .5 cu-ft bass reflex cabinet with an internal 50/50W dual channel amp and dual VC 8" driver. Frequency response is 35 to 85Hz.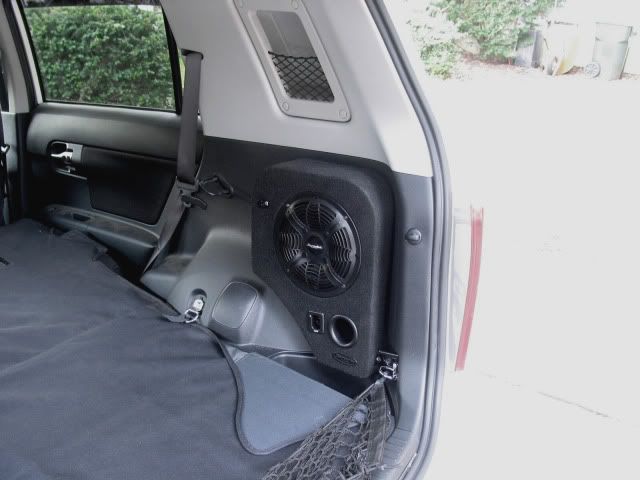 As is usual for me, I made some wiring mods
, but it worked pretty darned good as is and includes a completely factory compatible wiring harness. The harness uses the front door speaker outputs from the head unit to detect the bass.
I find it provides easily more than enough bass to meld cleanly with my door speakers at normal listening levels. (However, if your intent is to attract the attention of passersby or vibrate the fasteners out of your car, look elsewhere.)