Discussion Starter
·
#1
·
Attention
NewScionxB
Members:
FastScions.com
is offering FREE SHIPPING on our very own House of Billet
Lightweight Crank Pullies
&
Throttle Body Spacers
for the Scion xB2.
Both items are offered in BOTH a "
Black Anodized
" or "
Polished Finish
". These items are low cost power adders that come complete with install instructions and provide instant results.
HOUSE OF BILLET LIGHTWEIGHT CRANK PULLEY
Fits: Scion xB 2008 - 2010 (xB2)
Part Number: HOB-331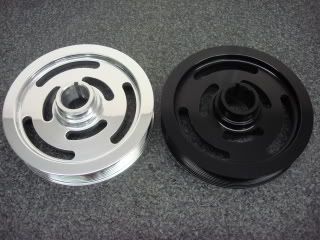 www.fastscions.com/Scion-Lightweight-Aluminum-Crank-Pulley-2AZFE-tC-xB.aspx
Lightweight aluminum crank pulleys for the Scion tC & xB2 are a reliable means of increasing horsepower and torque, while minimizing throttle effort at the same time. These pullies are actually the same size as stock; however they weigh over 3.5lbs lighter than the OEM. By reducing rotating mass, this lightweight aluminum crank pulley gives the 2AZFE engines a gain of 5-6 horsepower and an increase in torque by 6-8+ ft/lbs.
The H.O.B. lightweight aluminum Scion crank pulley is CNC machined 6061 aluminum. It includes the timing mark and it perfectly balanced for an OEM quality fit. It retains the factory belts and fits with absolutely no modifications.
HOUSE OF BILLET THROTTLE BODY SPACER
Fits: Scion xB 2008 - 2010 (xB2)
Part Number: HOB-131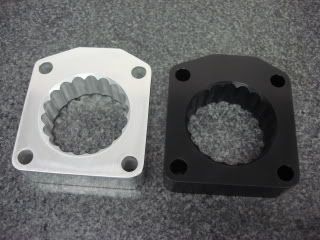 www.fastscions.com/Scion-2AZFE-Throttle-Body-Spacer.aspx
The House of Billet Scion 2AZFE performance throttle body spacer is a inexpensive way of gaining reliable mid-range power, torque and fuel efficiency. As the intake air passes through the spacer, the "shark bite" streamlines the airflow, creating more combustion and a more efficiently burning engine. The results are improved drivability, power and increased fuel efficiency.
A 2hp increase and 3lbs of torque increase was recorded on a fully stock 2007 Scion tC (auto trans). In addition, a fuel increase of 2mpg was also noted! If you are looking to gain a few extra horses under the hood and save some gas at the same time, then this is the product for you!! Gas Prices are constantly on the rise!!
- All hardware and instructions are included with each purchase
We also sell both items as a COMBO Set . . .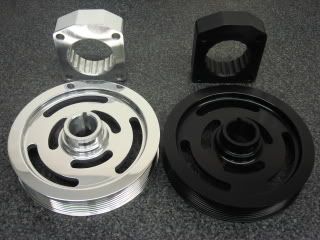 www.fastscions.com/Scion-2AZFE-Lightweight-Crank-Pulley-Throttle-Body-Spacer-tC-xB.aspx
Dont forget your NewScionxB 5% discount as well!! Enter "scionlife" during checkout in the coupon code section to initiate the discount
PM us with any questions or inquiries . . .