Discussion Starter
·
#1
·
Aloha,
as some of you know I got one huge project about ready for begin on my XB. what I need help with is this.....seems kinda silly eh, but anybody have access to a couple of rear doors that's been damaged or no longer any good? what I need is the upper portion of the window frame. Here's a picture for those of you who might be confused lol, I know I would be.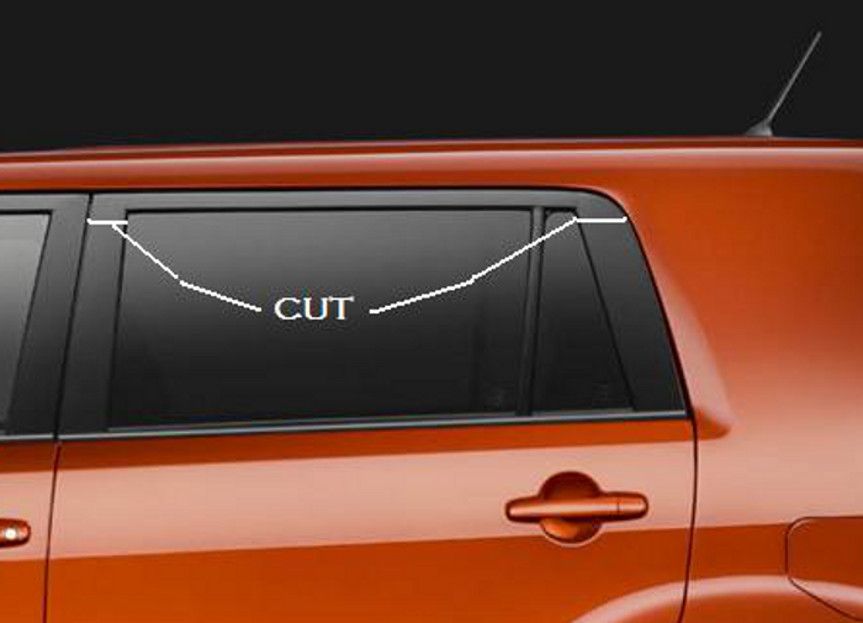 If do, would somebody be so kind to send me the upper part of the rear window frame from a XB 2nd Gen please? I need to be cut where it says "cut" on the picture I need filler pieces for the chop top I'm doing, and I cant find any wrecked scions around here. If you have 2 of them, then that would be perfect eh, if only one...that would be fine 2.
Mahalo nui loa, oh, and I'll pay for shipping them also of course. :cheers:
Kalani
3400 Whisper branch
Schertz TX. 78108
If you have any questions email me, or PM me here. I dont know if I'm aloud to give me phone on here or not.
[email protected]