I bought my wife a 2011 xB in November and she has loved it ever since we bought it.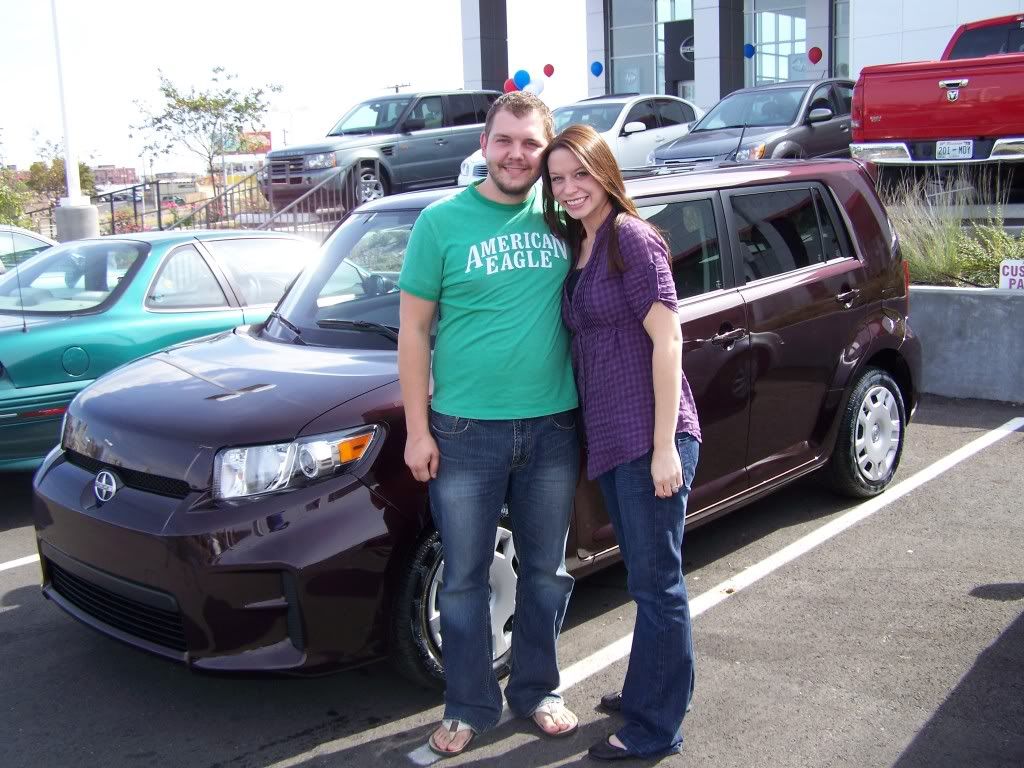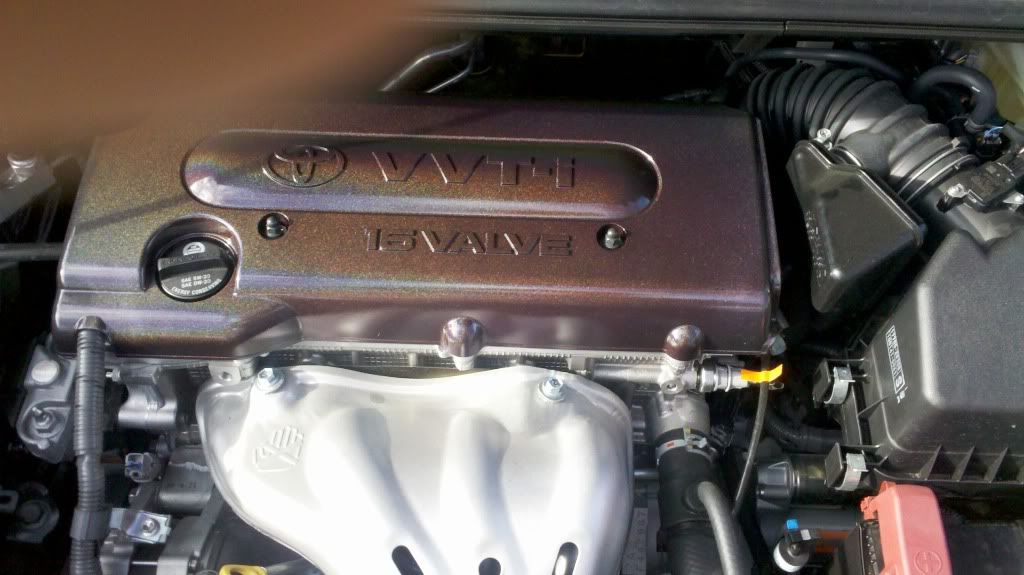 We have since this picture painted the heat shield flat black and the valve cover is painted the same color as the outside of the vehicle with some metalic clear effects paint on top.
I love lights and my wife let me start in on putting lights in her car now.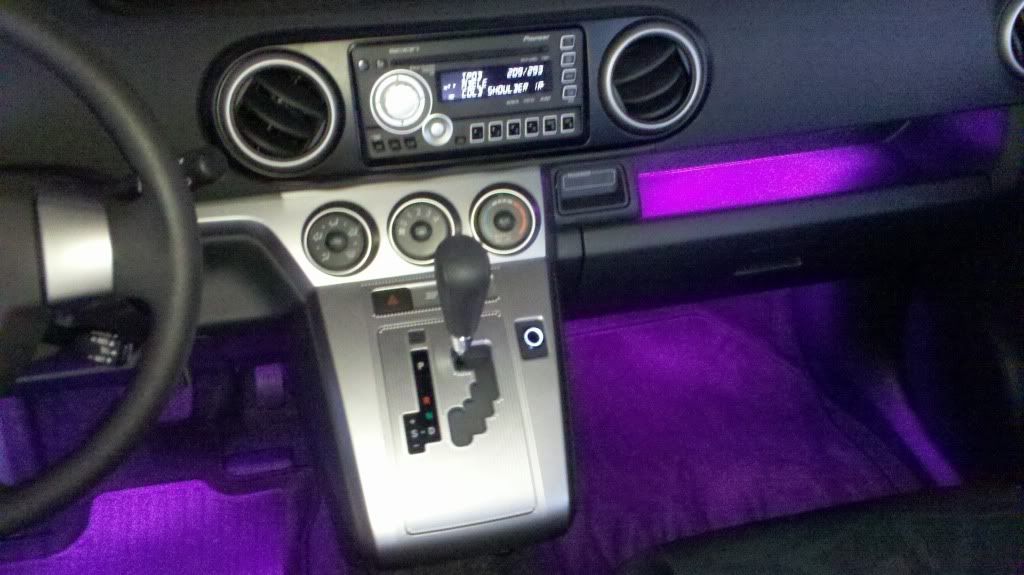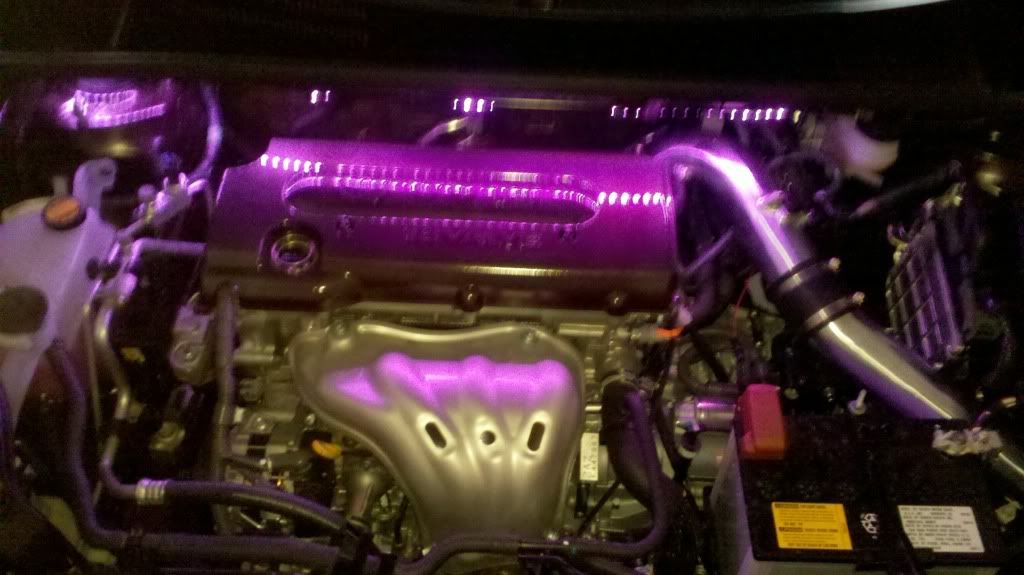 I have added a 55W HID kit in the headlights, swapped out the license plate lights for LED's, and last night installed an ooga horn and more pink LED's under the back seat.
This summer we are going to be adding more lights, lowering it, and adding wheels. Maybe I can talk her into letting me add a underseat sub:biggrin:.