Discussion Starter
·
#1
·
Hey All.
Like a lot of you, I am feeling the pain of the economic situation that we are in. But I still want to pimp my ride!! Instead of spending a hefty wad on new wheels, I decided to take matters into my own hands, and pain my hubcaps to my liking. For all of you, here is a low cost way to make your ride look good and customized to your liking.
First off, you're going to have to pull/pry your hubcaps off ( I used a flathead screwdriver) they come off very easily.
WASH AND DRY YOUR HUBCAPS BEFORE DOING THIS, VERY IMPORTANT!!!
Next thing is to take your emblems off. Also very easy, I used a pair of needle nose pliers to push them out...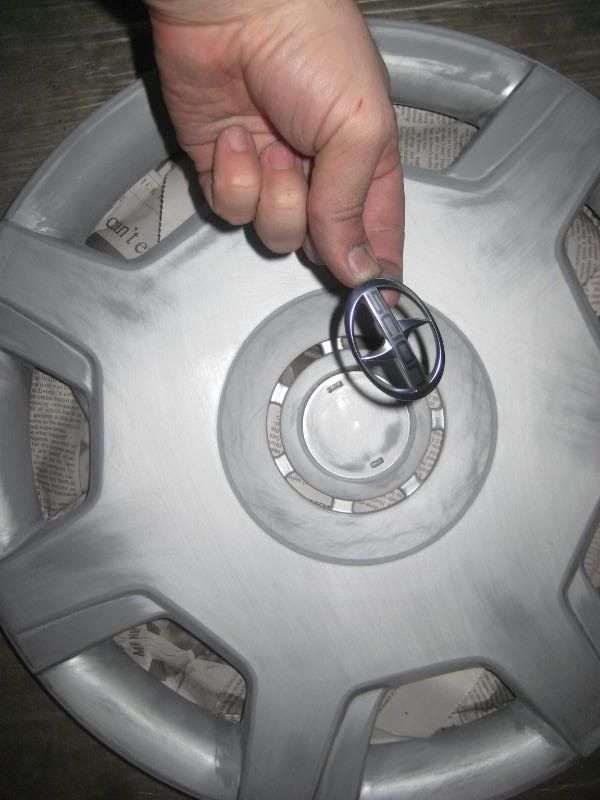 Next, you're going to want to use a 320 grit sandpaper and sand all surfaces that you want painted, this is to allow the primer to adhere to the surface better.
You don't want to sand down too deep, just enough to rough up the surface. Now if you have scratches, that is a different story, then you'll want to sand down until
you have a smooth, even surface where the scratch was.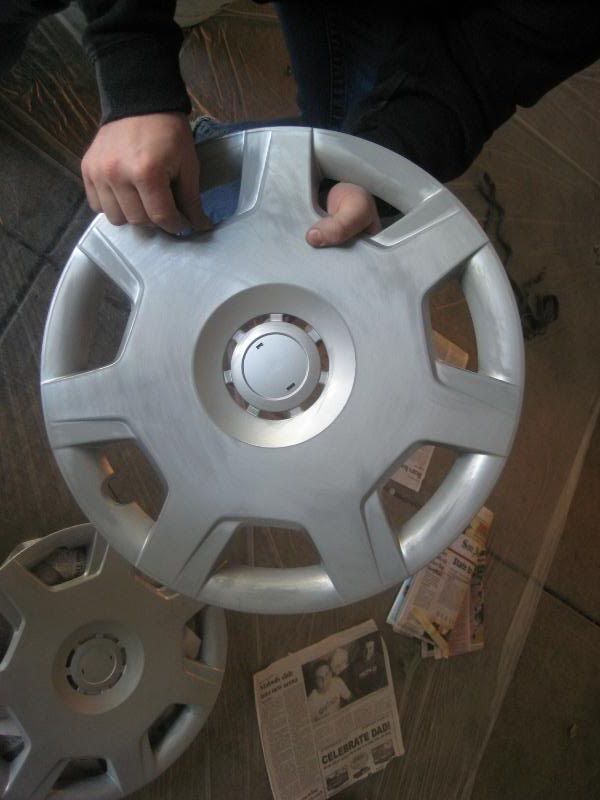 After the hubcap is sanded, wipe it down with a microfiber cloth to remove any particulate from the surface, You don't want little particles messing up the paint.
The next step is to tape of the backside of the hubcap with newspaper. I used a 3M automotive tape, its sticky and flexible.
Make sure the tape goes up to the brim of the hubcap to achieve maximum paint coverage.
The next step is to prepare the hubcap for painting. I hung mine up to paint it, but it is up to you how you want to secure it.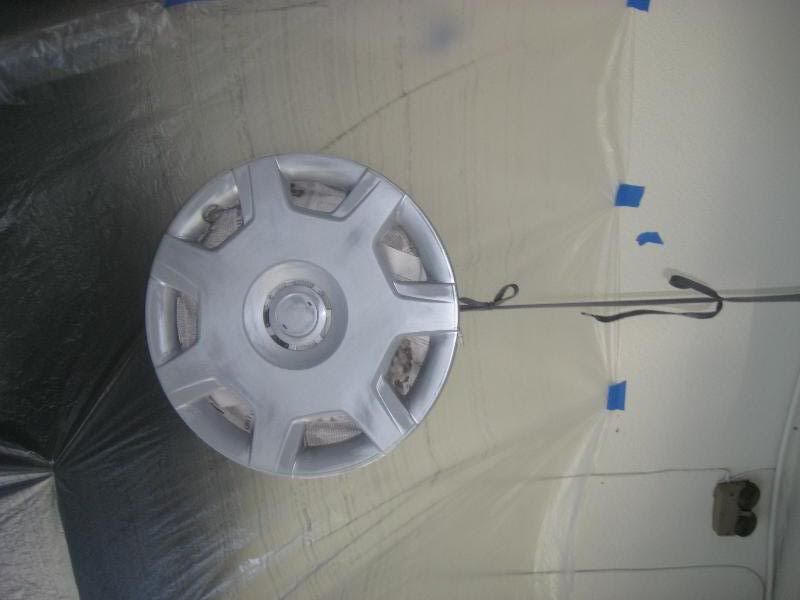 The next step is using a primer to put a base on the hubcap. It is best to use a primer as close in color to the topcoat as possible.
I painted mine in black, soooooo, yea I used black primer. Test your spraypaint flow first to gauge how far away you need to hold the can for an even coat.
Use even, steady sprays and cover the surface area.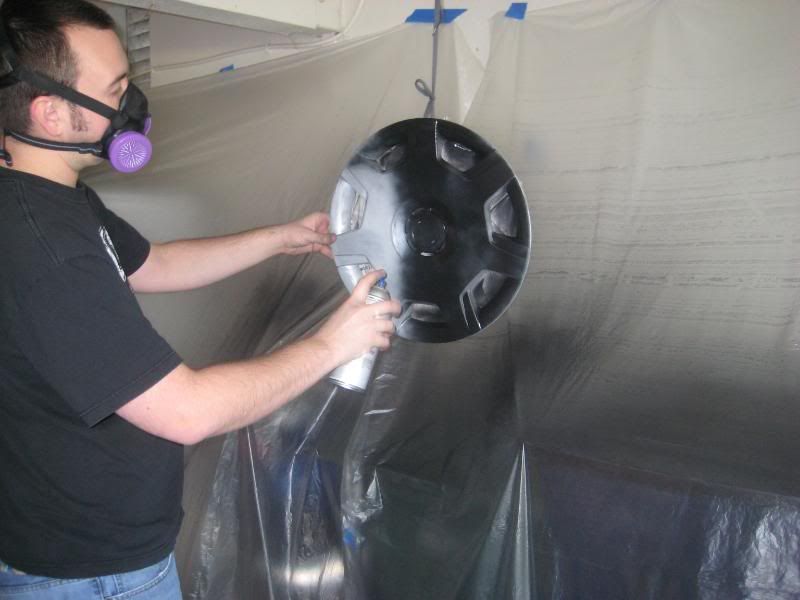 After each coat ( I used 3 coats of primer, and 2 coats of top coat) place the hubcap under a heat lamp. I bought 2, 150 watt heat bulbs and the resonator for $30 at Ace.
This will help to cut down on drying time, and give a baked on look.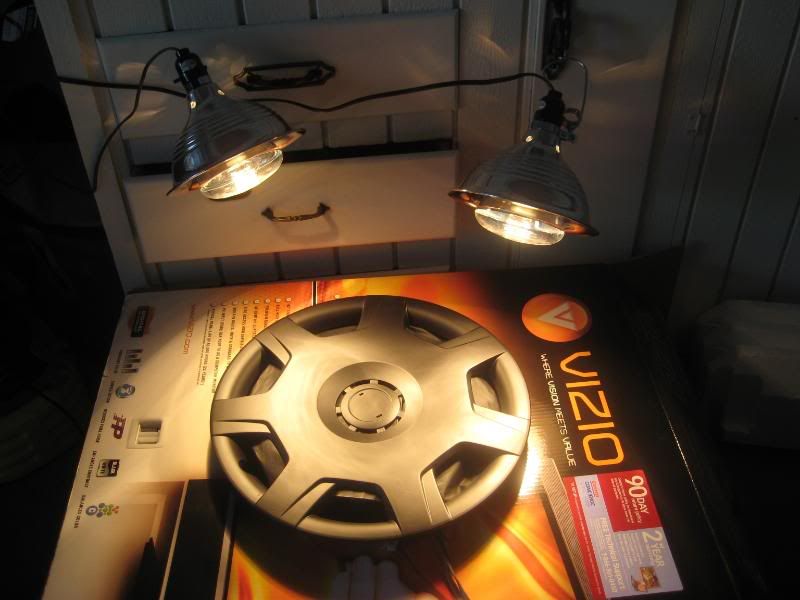 Between the primer coats, use this opportunity to sand out any impurities or scratches or drips, etc.. For best results, start with a 600 grit, then an 800 grit, then a 1000 grit.
Essentially that is it, Very simple and cheap. All together, this project cost me $70 and that is because I also bought paint for the emblems.
Here is the finished product without the emblem...
I wanted to paint my emblems a metallic red, so I had to buy a metallic ground coat (metal cast brand)...
Then I used a scotch brite scouring pad to rought up the surfaces.
After doing this, wash the emblem with soap and warm water, then dry.
Spray a couple of coats of the ground coat and put under the heat lamp each time. Use your desired top coat (i used a metallic red)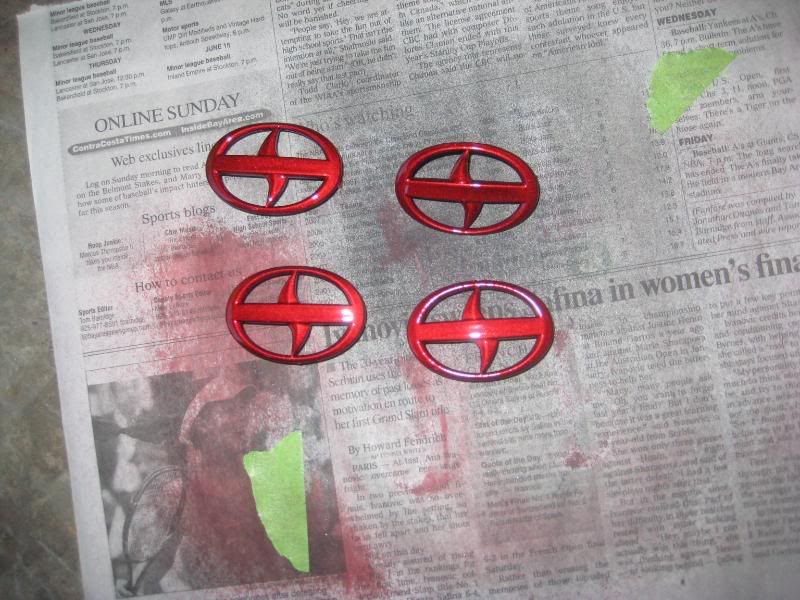 Put another coat or 2 and place under heat lamp to dry each time. Allow approximately 45 minutes to dry.
Here is the finished product with the emblem...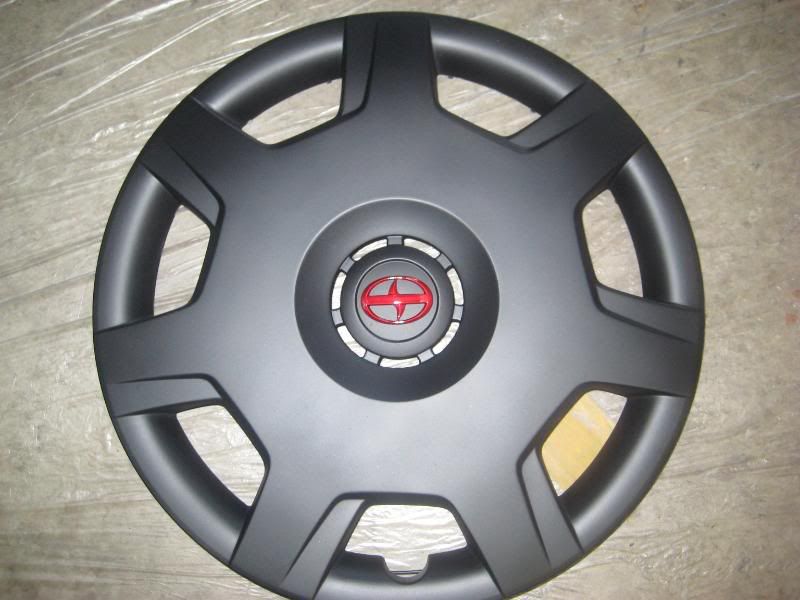 If you would like to use a clear coat, that is an extra step that I did not go into because I wanted the flat black look.
Hope this helps out at least a couple of you save some money this year.
Let me know what you all think!