Discussion Starter
·
#1
·
So The fiancee wanted me to do some stuff to make her Scion look better, so she can take it to shows and what not. Picked her up a PSI built 12", Sundown 1000D amp... Box is roughly 1-1.5c.f sealed.
So first I took it on down to the shop and had the partial wrap installed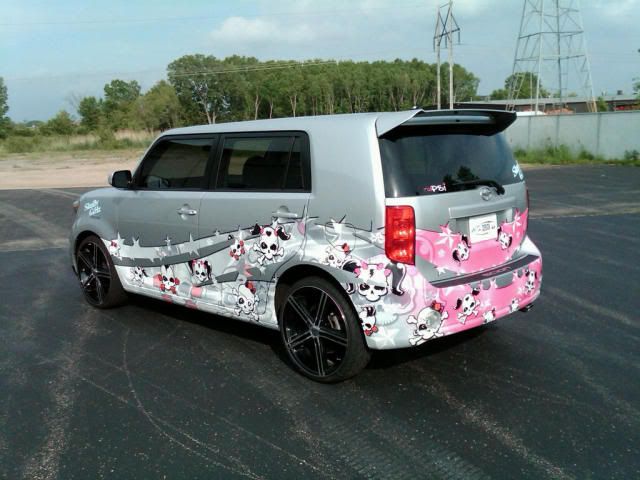 Then started on the build this morning.
Here is the template I made out of plywood to make sure all fits good.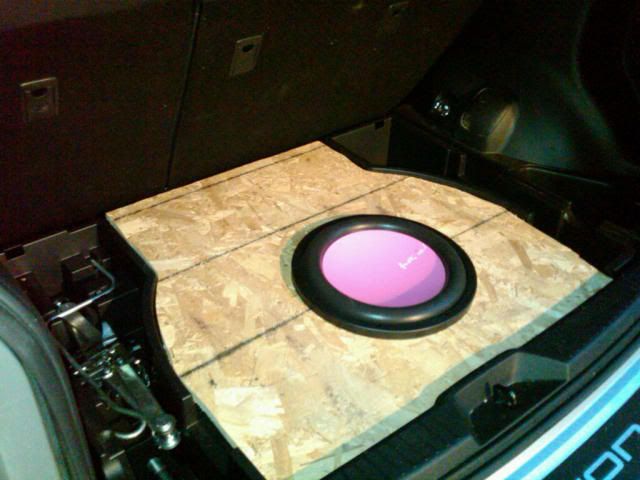 Satisfied with the fit I went on to building the box with 3/4 MDF.
Cut the hole in the stock spare cover for the sub for a clean install.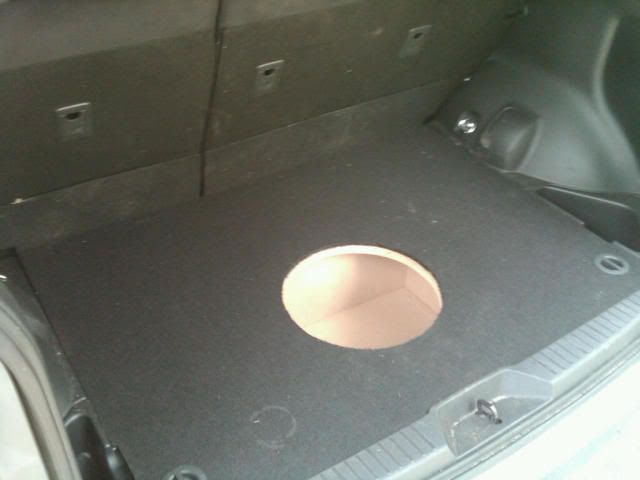 Finished product.
Ever see a stock radio with 3 RCA preouts? Oh yeah
This wasn't built to be stupid loud, Just punchy and SQ-ish lol