Discussion Starter
·
#1
·
Alright. Here it goes.
Had a trunk or treat competition. Ended up winning best decorations. I hollowed out 2 pumpkins and mounted 2 kicker ds60 6.5" speakers in them. Took a third pumpkin and carved "scion" in them and put in audio controlled led's in it.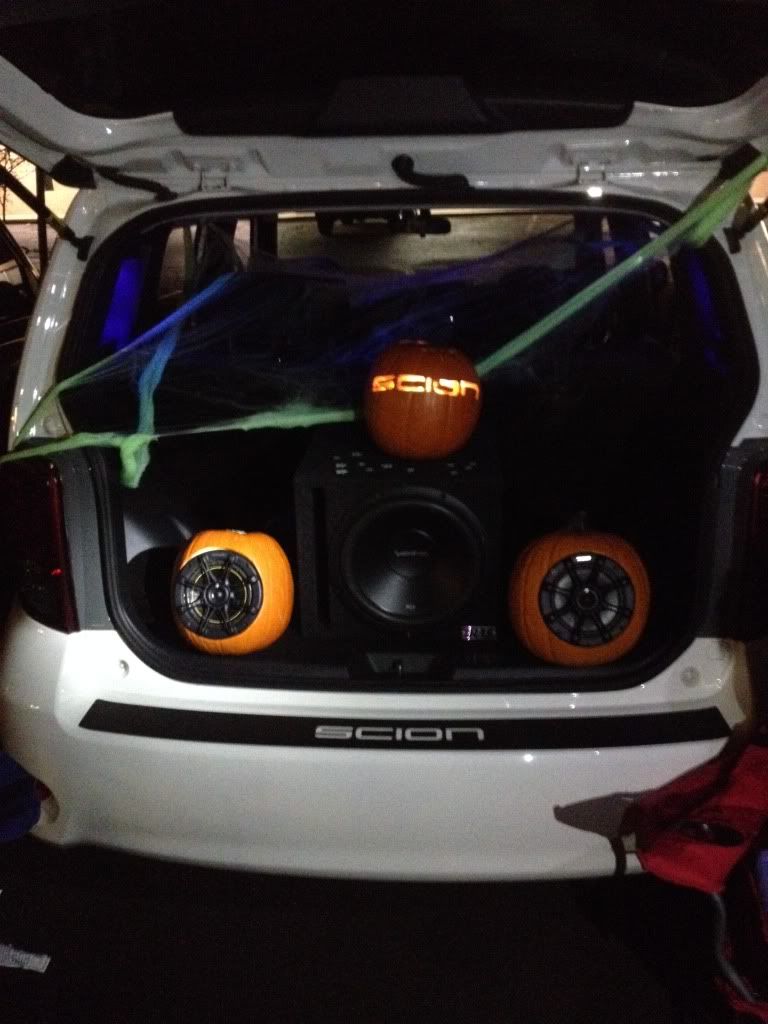 Had the first cruise for Southwest Scion. Had 3 gen 2 xB's. 2 first gens. And 13 tC's. And a BRZ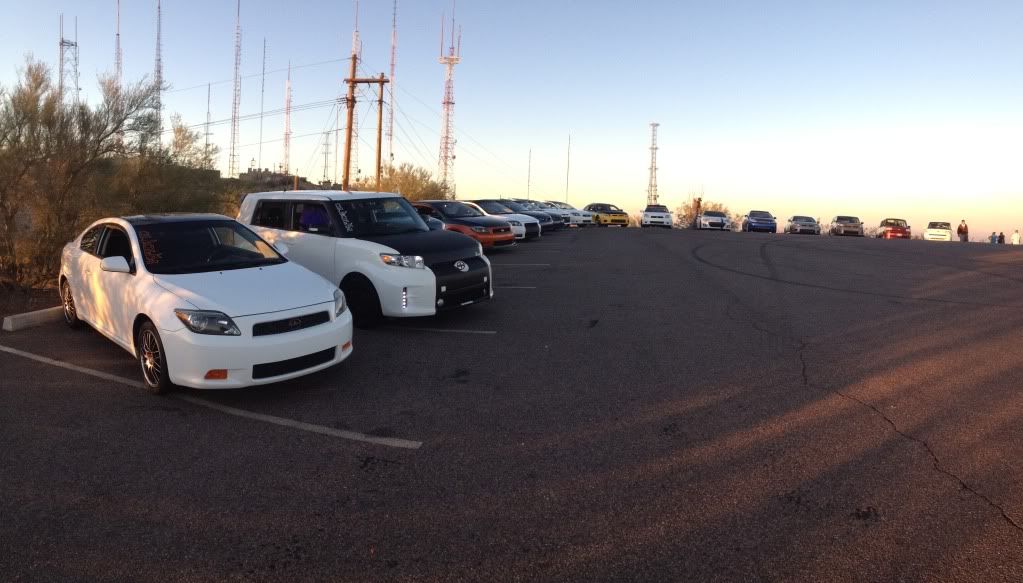 Here's a pic from a food drive we had last night. Have another tomorrow at a Toyota/Scion dealership. I am working on setting up a Scion meet at the same dealership.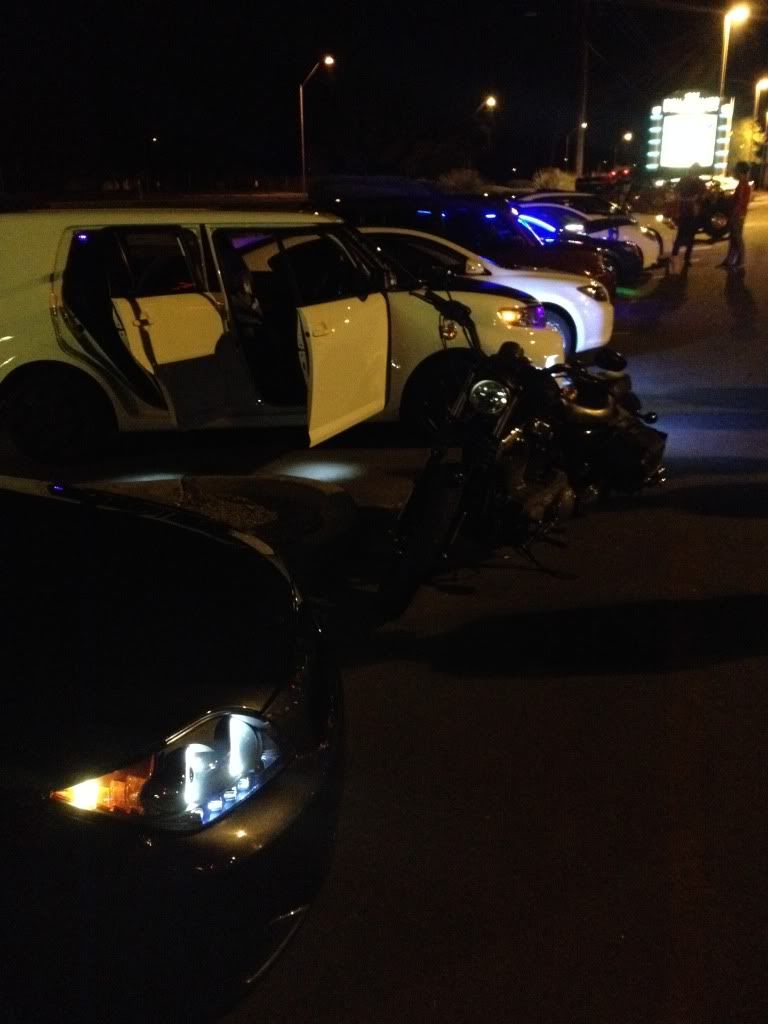 And here's some that my girl took of mine just cause they're....legit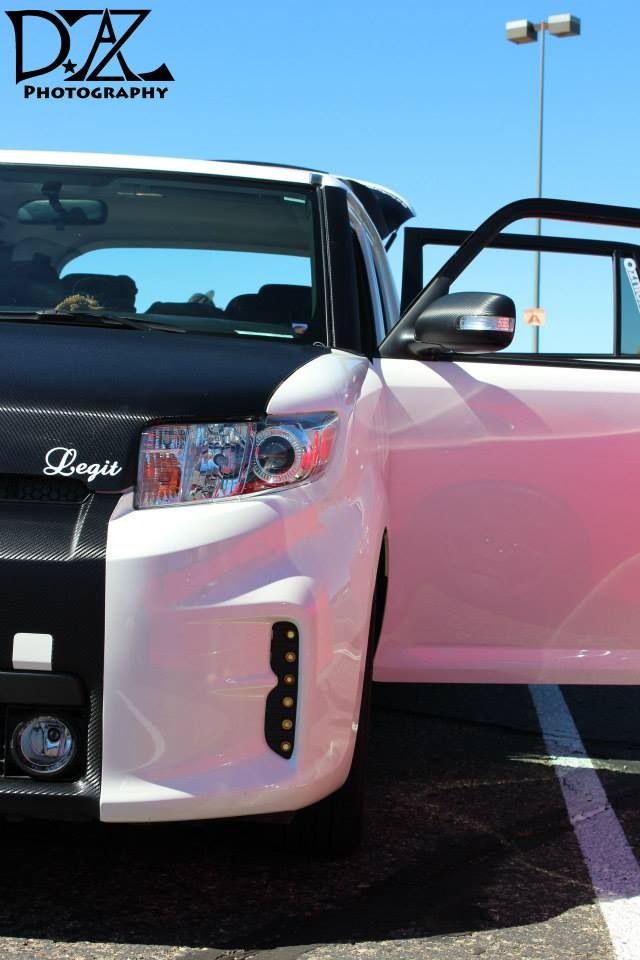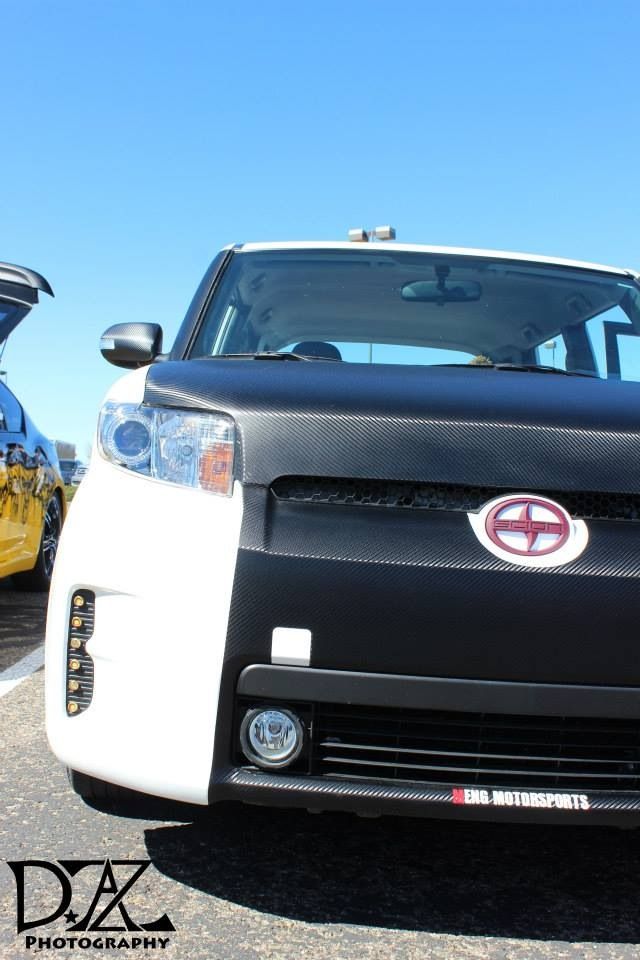 Plastidipped my engine cover and fuse box cover white today. Too dark to see well, but we all know I will be posting pics of it. Also working on my first sponsorship from the company where it get all of my UV lighting. Worth a shot right? Got word that my stealth 8" for under the passenger seat will be finished tomorrow. Fiberglass and wrapped black. Next is my fiberglass 2x12" box with a built in lit amp rack and capacitor. We will be building a quick connect system so I can remove the box to use the trunk. He will be insetting the Rockford foagate emblem in white in it too. Then there will be a drivers side 8" and a 4 channel for the doors. Started talking today about removing the door cupholders and putting 8"midbass in them. But that's for another day