Had a single 12" Stereo Integrity BM mounted in a custom enclosure in the rear hatch door.
Here was all the equipment from that system. A pair of Audio Control EQTs for processing, Xtant amps, 6-ch for the front and mono for the sub, pair of Aura Sound 1/2" tweets, eight 2" full range drivers for the a-pillars, and a pair of Dayton 8" mid-bass for the doors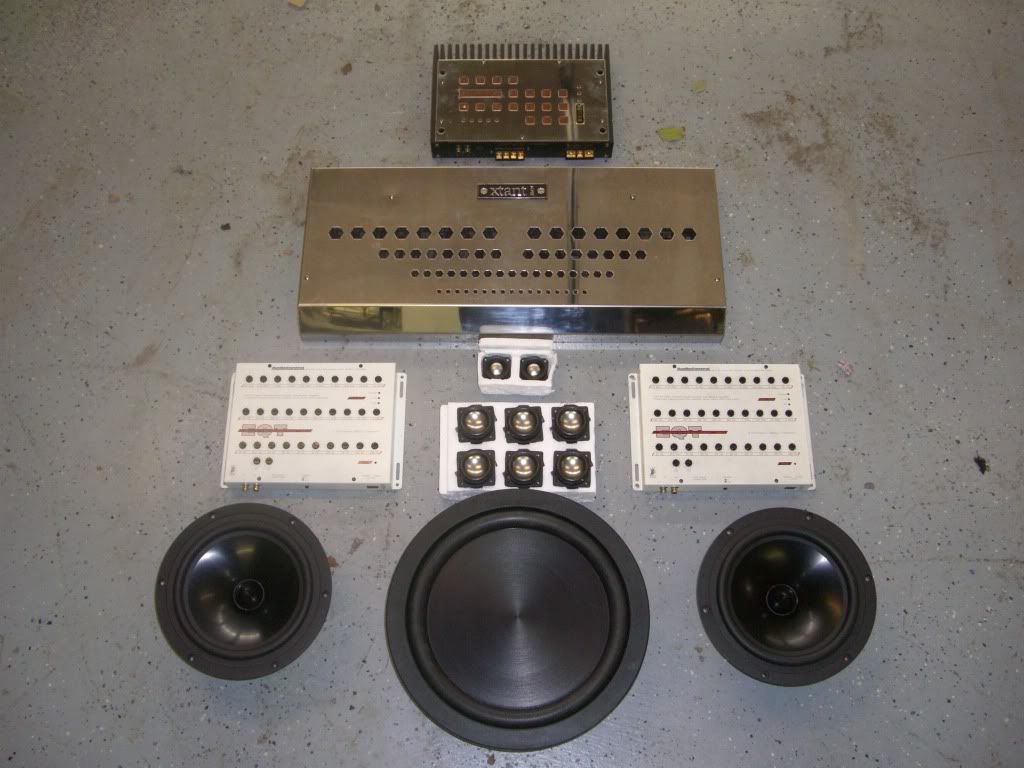 And here was the sub in the hatch.
Oh and the equipment mounted under the floor of the hatch.