Discussion Starter
·
#1
·
So I thought the install was going to take about 10 minutes. After realizing that the cowl and wiper assembly needed to be pulled apart, I thought I would create a how to. It still was pretty easy, and took probably an hour with taking a bunch of pictures. I also installed the TRD rear sway bar, so if anyone is interested, I can post that one too. I haven't had a chance to really test them yet, since this was chicagoland weather yesterday...
Anyway, the roads were terrible and it explains why my car is not the cleanest.
But here is the install:
Tools:
Socket set with 10mm, 12mm, 14mm. Install kit included with Strut Tower brace
Here's my 100% stock engine bay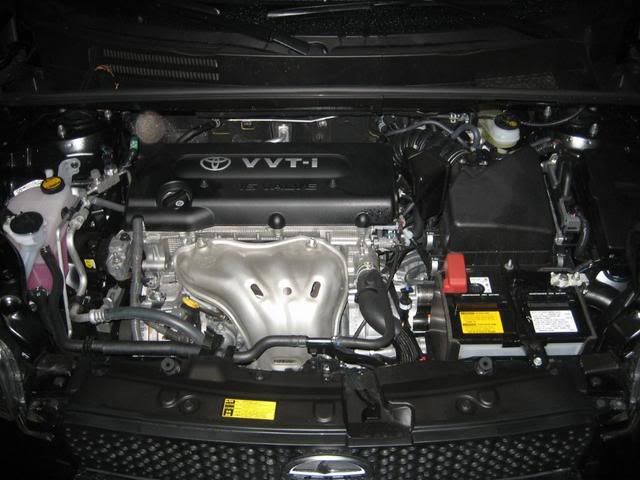 I tried to "cheat" by just fitting the brace under the cowl, but it didn't work, so I took the long way.
The first step to to pop off the plastic clips that hide the bolts to the wipers. Remove the plastic clips, remove bolts, and pull wipers off.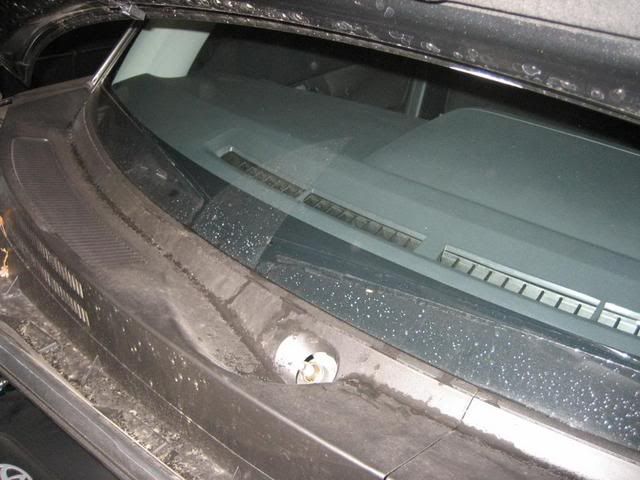 Next, you'll need to remove the plastic(top) part of the cowl. Its easy to remove. There are two fastners that need to be removed and it seperates in half and just pulls up. The fastners are on either side of the engine bay, and look like this...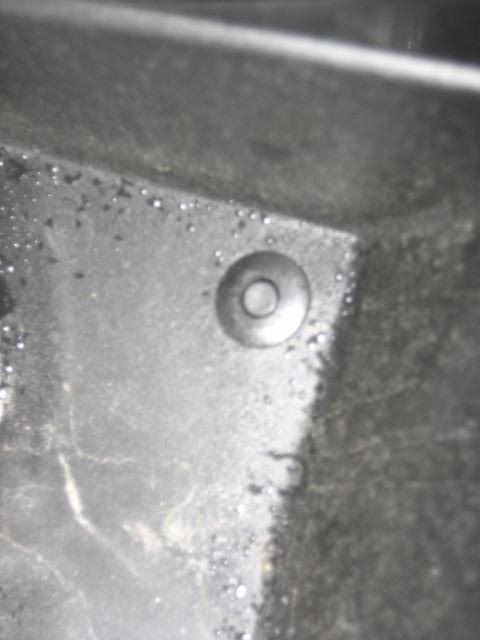 Here's a pic of the upper cowl piece removed...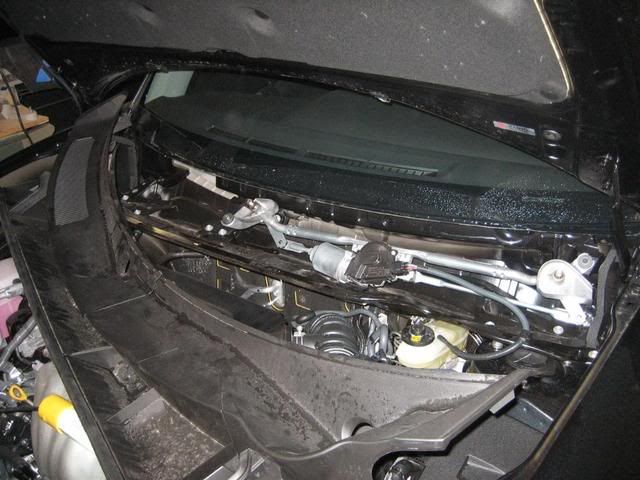 This will show the wiper assembly. The first thing you should do it unclip the wiring harness. There are 2 bolts that hold the wiper assembly in place on either end. The pictures show the rubber grommet after the bolts have been removed.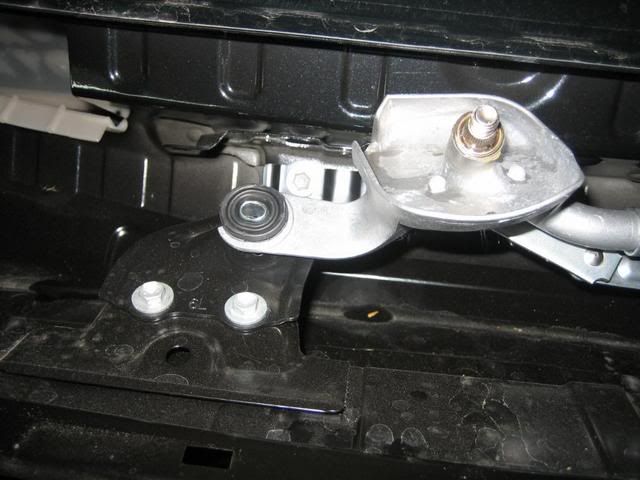 This next picture shows the lower cowl piece with the wiper assembly removed. It also shows the several bolts that need to be removed to pull this piece out.
This piece pulls right out, and reveals the strut tower bolts...
Next, install the strut tower brace using the bolts that are included
The rest is just putting it back together. First, reinstall the lower cowl and install all bolts.
Reinstall the wiper assembly with the two bolts, and plug in wiring harness
Clip the plastic upper cowl in place and put both fastners back in, reinstall the wipers, and you are done.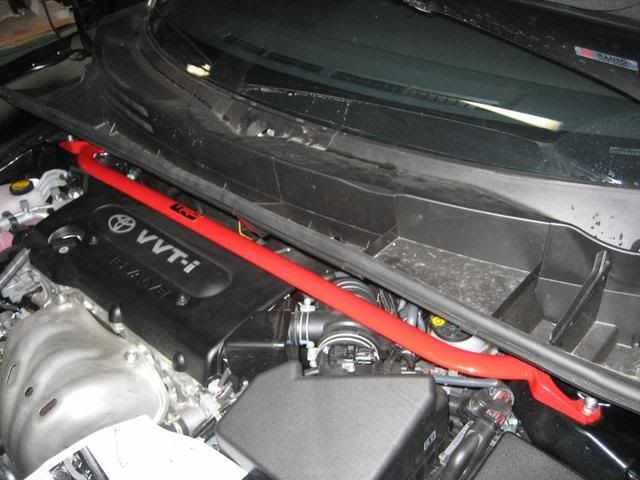 Overall pretty easy install. The rear was much easier. Again, if anyone is interested, I can type up the install for the rear. Hope it helps! -H9