Discussion Starter
·
#1
·
Well here is the one we rented: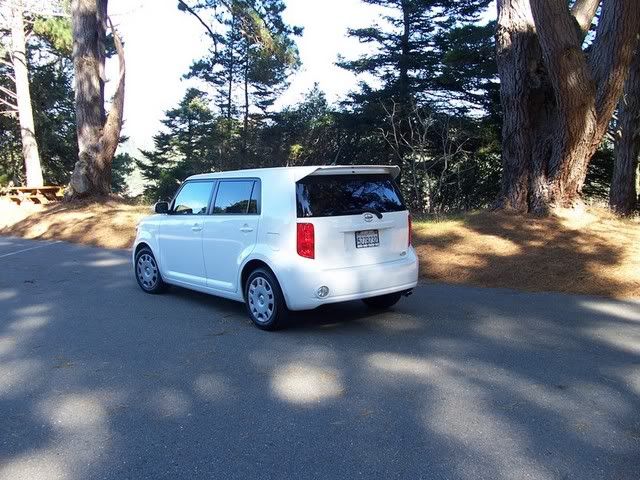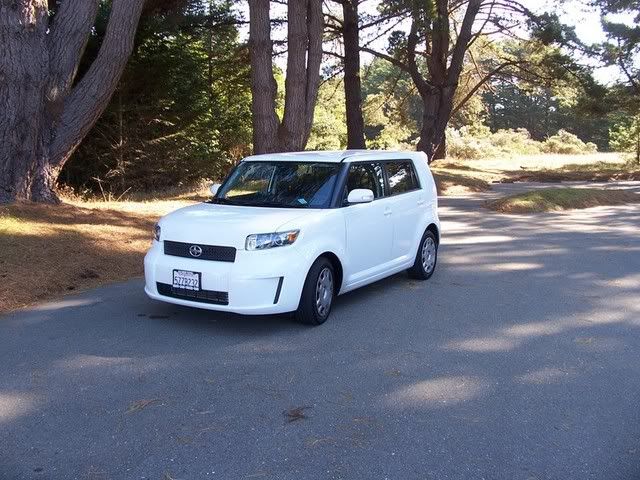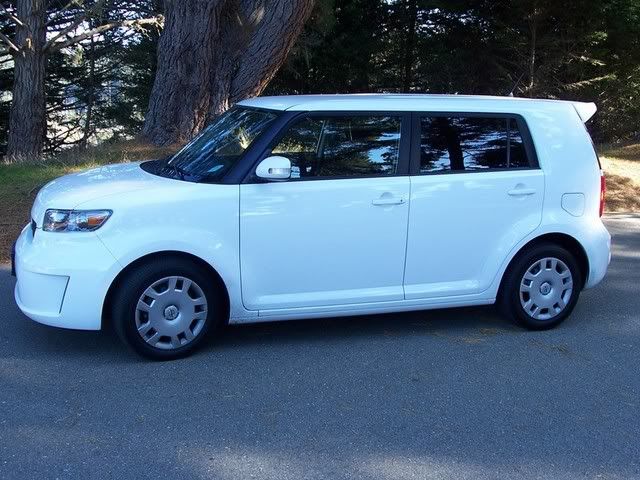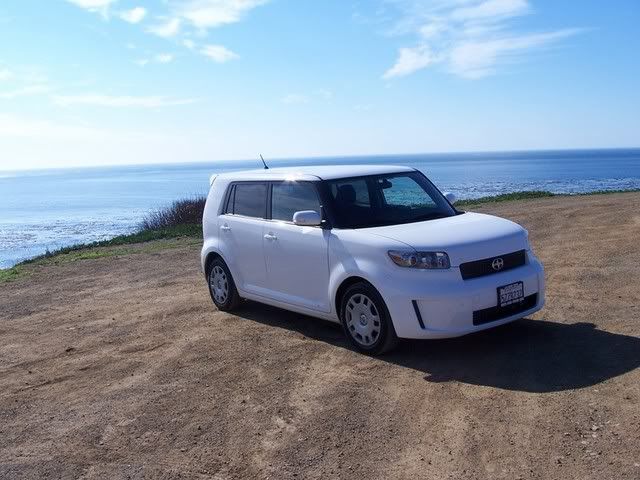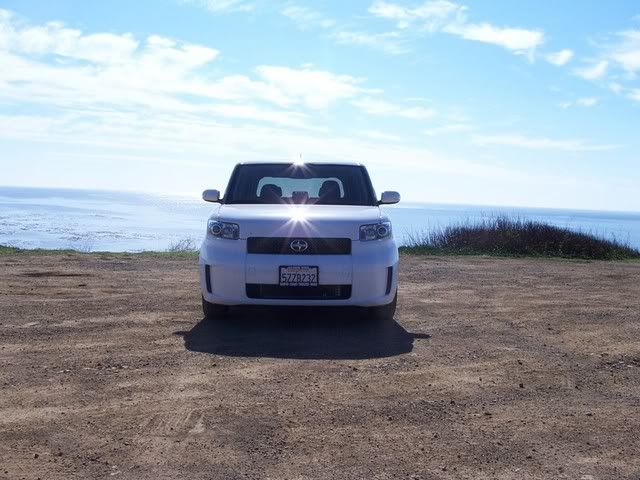 So, we picked it up Friday night from Elk Grove Toyota, and we started our trip Saturday morning at 8:30 am, our trip was from Stockton, CA to Mendocino, CA .............I5 to HWY 12 to I80 to HWY 37 up HWY 101 through Petaluma, then up Hwy 1, then we headed back and stayed the night in Gualala, CA, and then headed home today (Sunday)
My wife and I right now have a 04' Chevy Malibu MAXX with a V6, so we were expecting to see a decrease in performance in the "get up and go" but to our surprise, there was none, this little thing really scoots, and has plenty or power!! Handling is GREAT!! it hugs the corners like we didn't believe, and with ease, we were both very impressed. There is a LOT more room (side to side) than there is in our Malibu, and leg room is about the same, in the back there it more room in the Scion than there is in our Malibu. Cargo are is a little lacking, but not too bad, we were able to fit what we needed back there, and if needed, the seats do lay down.
The road noise was a little over powering at times, but nothing a little dynamat can't fix
and it can be quite bumpy at times
We averaged 27-28 MPG for the whole trip, on the way home, on HWY 12 @ 60 MPH we were getting 33-34 MPG, when we got back on HWY 99 coming home, I reset the MPG again, and we were averaging 31-32 @ 70MPH
I am 6'2" and ran into a little blind spot with the rear view mirror in the front, and the center back head rest I could do without. but I had PLENTY of head room, I would say I had about 6-7" above my head. Getting in and out is VERY easy compared to our Malibu
My wife is 5'2" and she had some problems with reaching the AC controls around the shifter, and she complained about some blind spots from the rear quarter panels.
The stereo, was a Pioneer so I wouldn't expect anything but great, I brought along some MP3 discs just in case it played MP3's and sure enough it did!!! When we arrived at our destination, I noticed that there was an AUX cover, I plopped it open and low and behold there was a mini jack there
so now I was wondering if my MP3 player would work on it, so as soon as I got home, I run in, grab my Sandisc Sansa MP3 player, and cord, and back out to the XB I go, plug in into the jack, turn on the key push the AUX button on the Pioneer and "AUX" flashes across the screen. WOOHOO!!!
so I push play on the Sansa, and I start hearing my tunes, this is GREAT!! A+ on this one SCION!!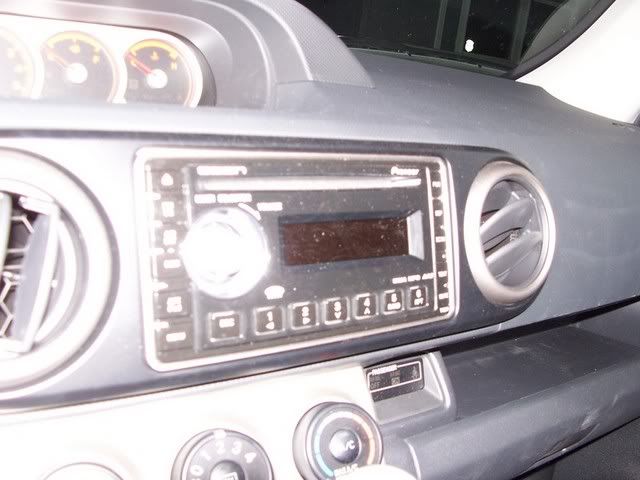 Now if we could have only figured out how to turn of that stupid speed sensitive loudness on the Pioneer, that is SO annoying!!! My guess is that is another manual.
All in all this is a GREAT little car, and we have decided that this WILL be our replacement for our Malibu.