Discussion Starter
·
#1
·
I recently decided I wanted to reduce my manual transmission shift throw, but in researching the transmission mounted TRD Quick Shifter, I decided it wasn't a good choice for me (reports of notchiness and other shift issues). Since I have no problems with my OE shift mechanism, I finally decided to shorten the shift lever by about 3/4".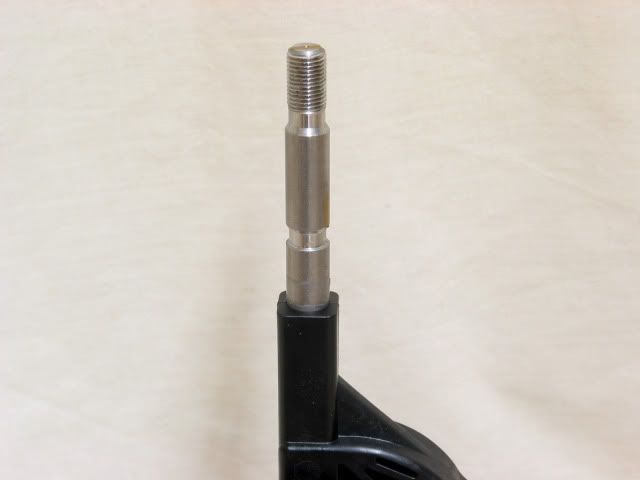 (original)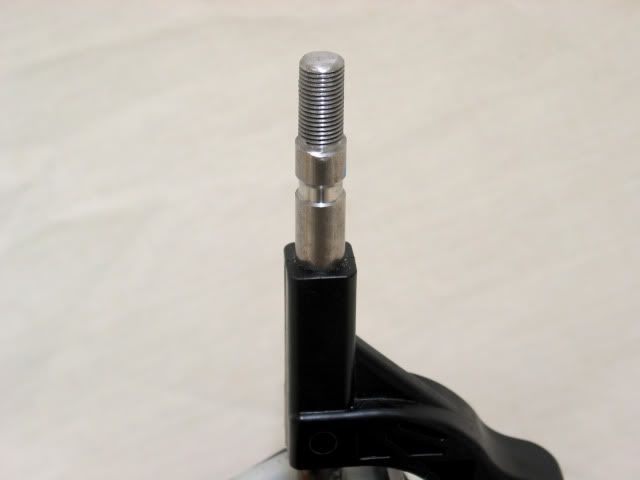 (shortened by about 3/4")
I could have dropped the knob by 1", but I found 3/4" worked better for me personally so I added a couple nylon spacers.
(raised by 1/4" from maximum drop)
The result is a much shorter shift throw and a much more comfortable reach to the knob. Looks sportier too
! Personally, I'm very pleased with it.
What I'm now wondering is if there are others interested in having a shorter shift lever as opposed to going the TRD Quick Shifter route ($116 plus ship from TRDsparks). Since the xB2 shifter cannot be mounted on a lathe, shortening is a fairly long and labor intensive activity (takes me several hours due to the need to reduce the shaft shoulder before cutting the new thread), but if there's sufficient interest, I'm thinking I could start shortening OE shifters for people. Personally, I think about 3/4" off is about right, though it may depend to some degree on the knob.
Any interest? Any discussion (price, length reduction, whatever)?
PS. Should probably mention the only shortened shift levers I've found available for a Scion is specifically for the tC -- a very different design. The cheaper of the two costs $120 before trade-in and is also shortened from OE, though it doesn't have the tall xB2 shoulder. Both tC shortened shift levers have to be installed in the cage by the purchaser.